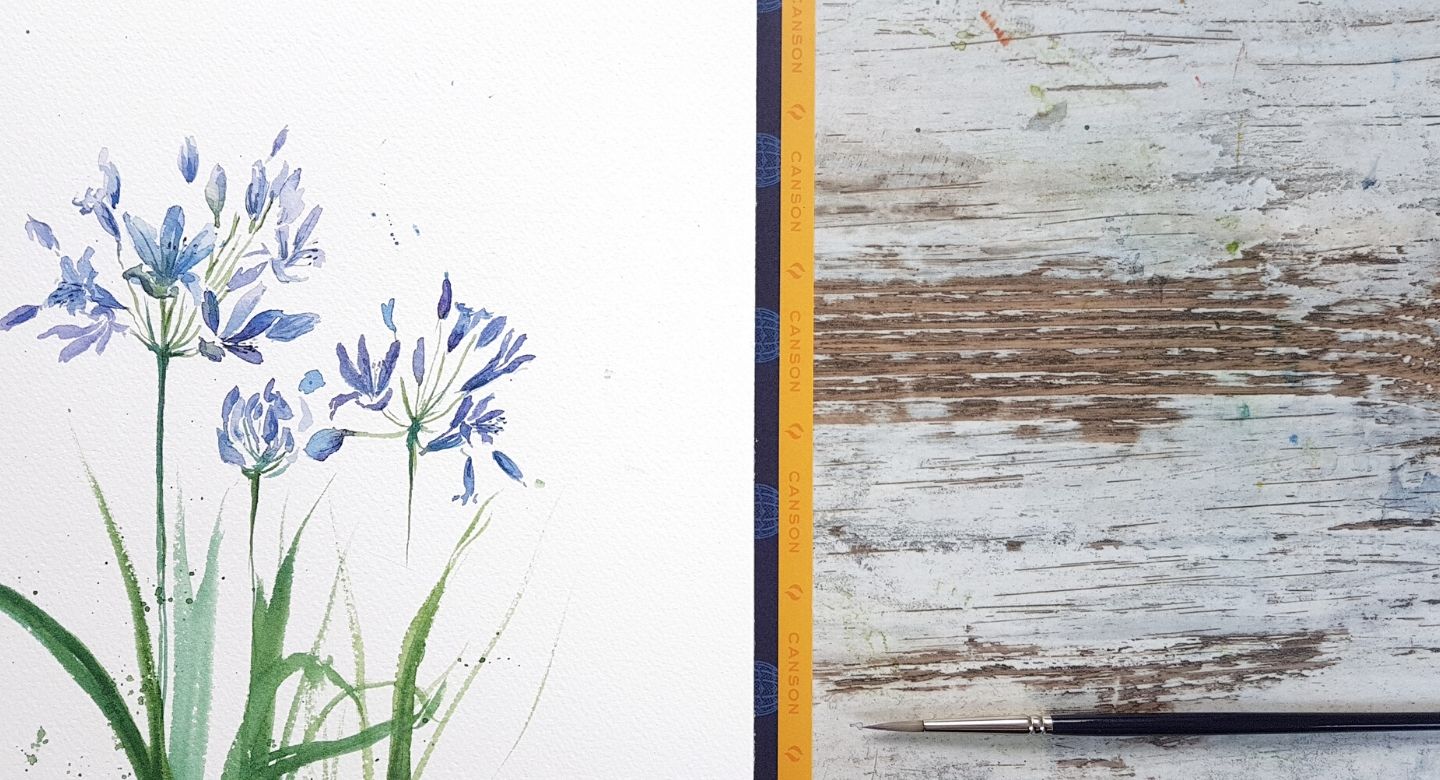 It might look complicated but I promise its not.
I will show you how to use different shades of blue and purple and also how to get your greens cohesive with the rest of the painting. In the end you will have an amazing composition of three Agapanthuses.
I'm a watercolorist from Denmark way up north. I live with my 2 kids, hubby and cats. I draw all my inspiration for painting from nature and my passion is to pass this on to others to spread joy and calm which is exactly what watercolor gives me.