Are you looking for a way to create art, that is easy, fun and actually fit into a busy life with laundry, kids and jobs?
Well look no further!
Line and wash sketching is THE perfect way to create stunning work while taking a short break that re-energizes you.
And dont worry - it's not hard and you dont have to be one of those people who has been drawing since they were kids. YOU can do it too! And I'll show you how.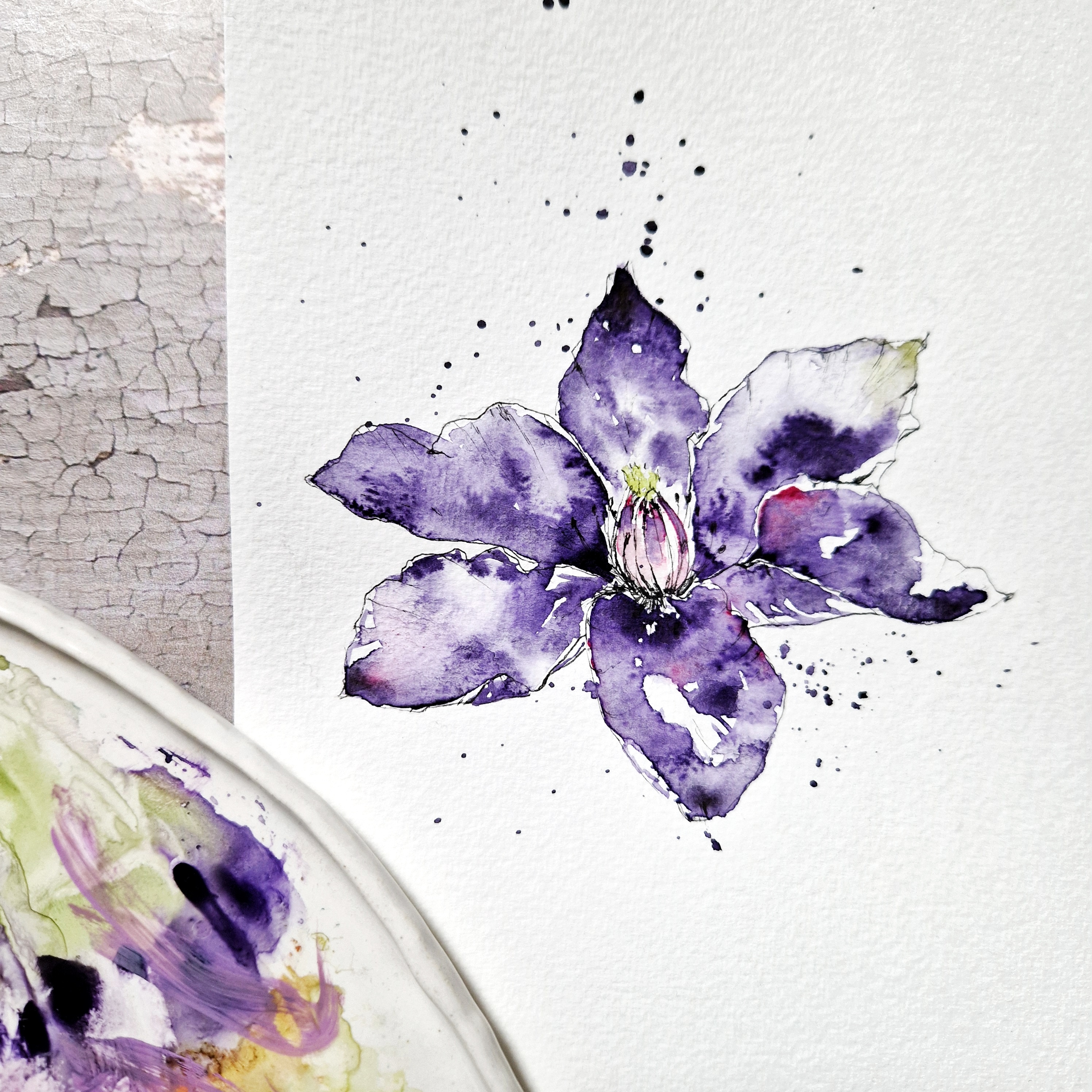 ... would absolutely love to spend time creating, painting, sketching. Taking time to yourself where you can just dive deep into a creative endeavor.
But I imagine that you, like me, dont always have hours and hours set aside to do just that.
Maybe you are busy with jobs, school, kids or just keeping up with house hold chors (I know there are a LOT). Believe me, as a mom to two little kids I see you my friend.
But I also have a solution for you. Because art does not have to take hours and hours. Just a few minutes will actually recharge you, giving you energy to do laundry, dishes or play.

Setting you up for succes
We start the course by getting you set up for succes. You learn the perfect supplies (and they are fewer than you might think), then I teach you how to find and read a reference and finally I show you how to get into a habit of creating often. Which btw is pretty incredible.

The perfectly imperfect techniques

The loose style of line and wash is all about embracing imperfections and working in a less is more fashion. I show you how to do this in both line and wash so you can easily get the results you want in no time. This section is like a library of techniques you can keep coming back to.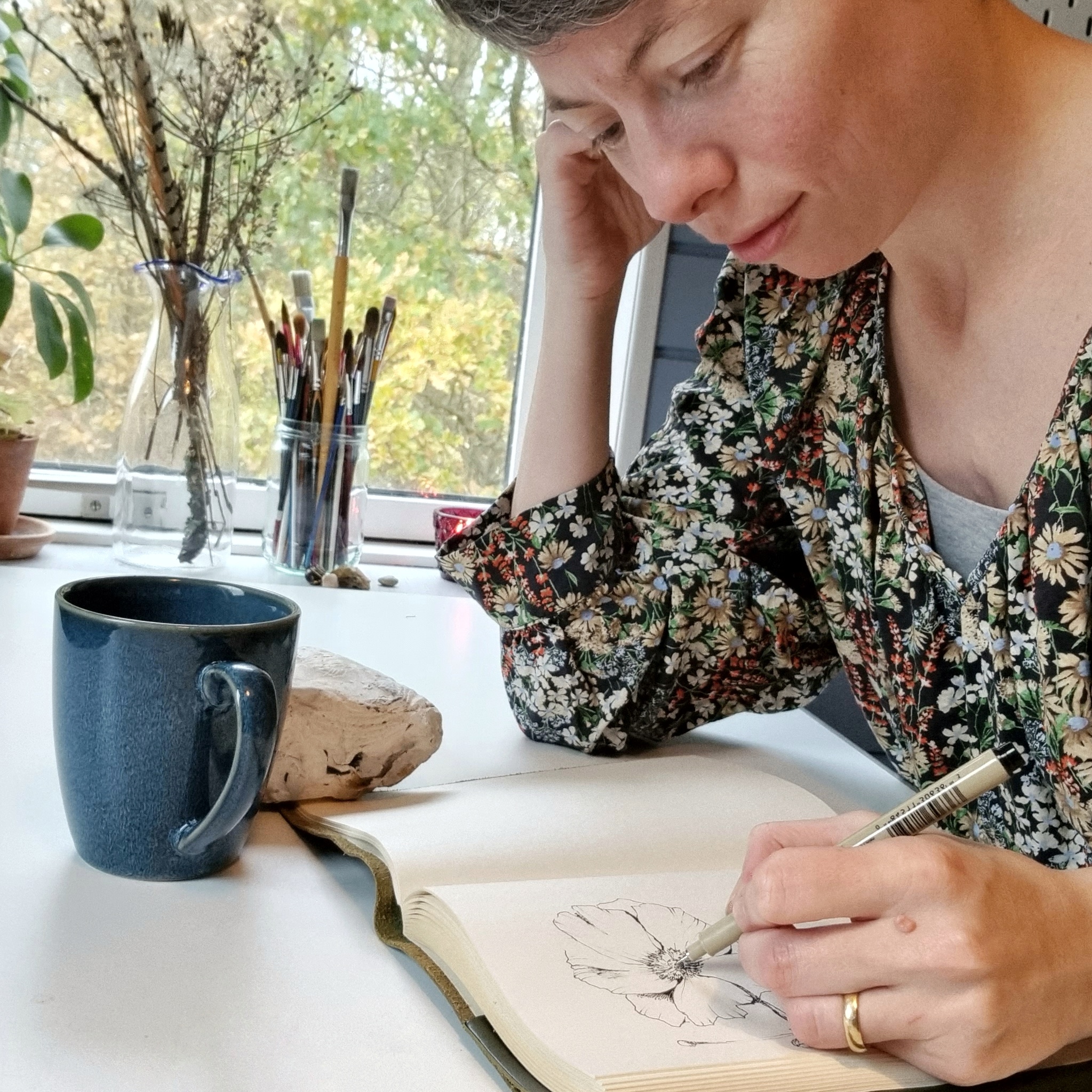 Practice, pratice, practice

Learning is nothing without practice. That is why you will also find 4 real-time tutorials of different flowers in different styles of line and wash. Ready for you to practice practice practice.

Melany G.
I always have told myself that I can't draw, somehow I looked at my drawings and saw differences from the reference and thought "this doesn't look like that" but I've learn how to interpret them without copy the reference, and make it my own…. after all it doesn't have to be perfect to be beautiful.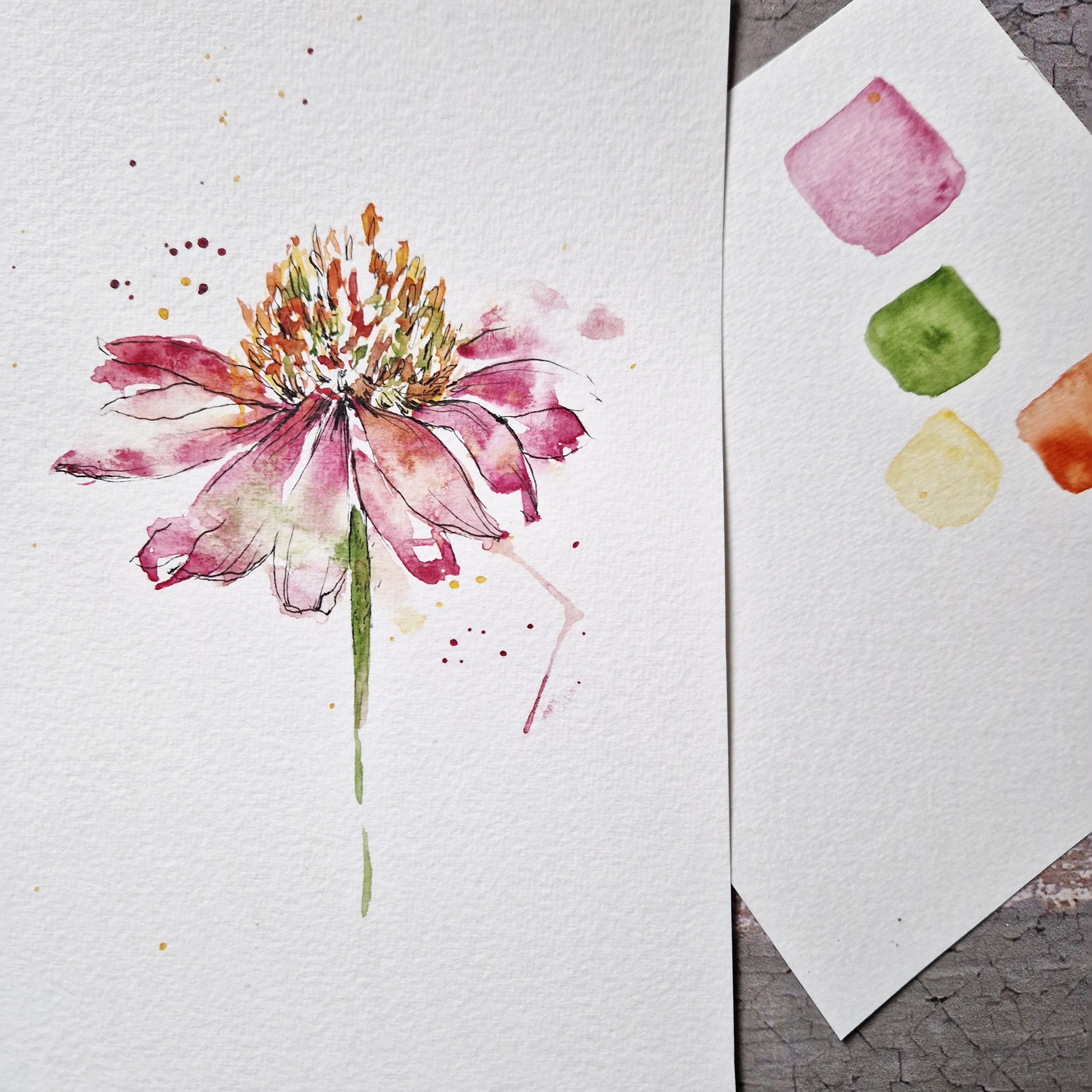 In this course you get:
A deep description of the perfect supplies for line and wash
Tips on making art a daily part of your life
Learn to find and read a reference so you always know what to sketch
Techniques in line and wash to loosen up your sketches and create stunning work in few minutes
4 real time tutorials in line and wash florals
A PDFworkbook to print out filled with excercises
Lifetime access
An invitation to the 2 week live walk through of the course from april 18th to 28th
Carolyn P.
I had been blocked for months, in part because I felt everything I did had to be "perfect." Your class reminded me that a painting can be simple yet beautiful and to take joy in the process not just the finished result. What has been the biggest AHA moment during class? I had no idea I could draw. I was surprised to see how well my ink work turned out.

Hi! I'm Camilla.
I'm so glad to meet you!
Line and wash was actually where I started my creative journey 7 years ago. After being down with stress I wanted to get back into watercoloring, but it seemed like too steep a mountain to climb at that point. So I turned to line and wash and feel in love.
This style gave me results in no time and I felt such a pride in filling up sketchbook after sketchbook. Seeing my skills grow with each sketch.
Now I am so lucky to have been teaching this style to students all over the world, and also writing the book Ink and wash Florals.