Learn all the techniques you need!
Get answers to questions like:
How much water do I need and when is enough enough?
How do I stop overworking my pieces?
How do I battle self doubt and how do I become an artist creating original work?
And that is just a few of the things you will learn in here. I will guide you through materials, how to control water, paint and brushes, showing you an enire painting proces and talking about the artist mindset.
If you are a beginner this is the class for you!
Learn to confidently paint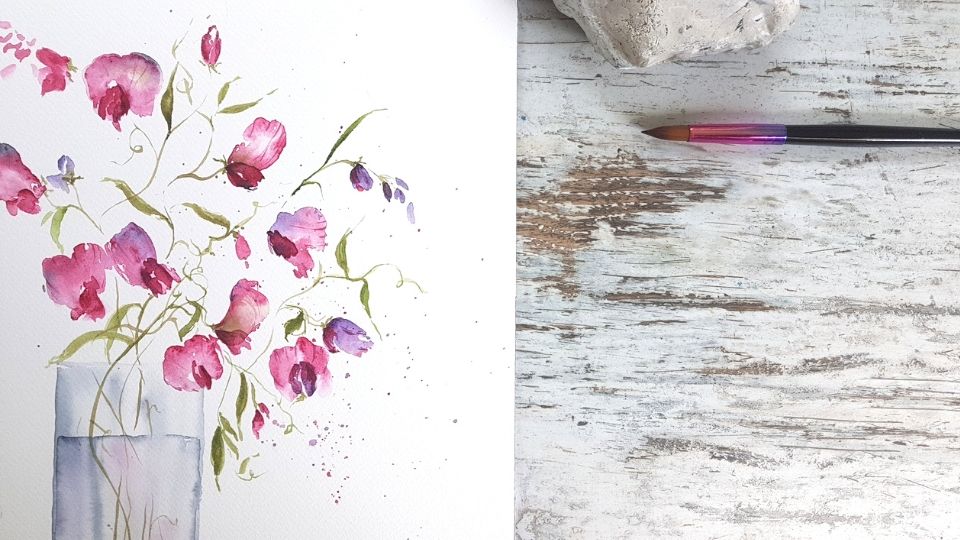 Sweet Peas
Follow the enire painting proces from Sketch and composition to first, second and third layer.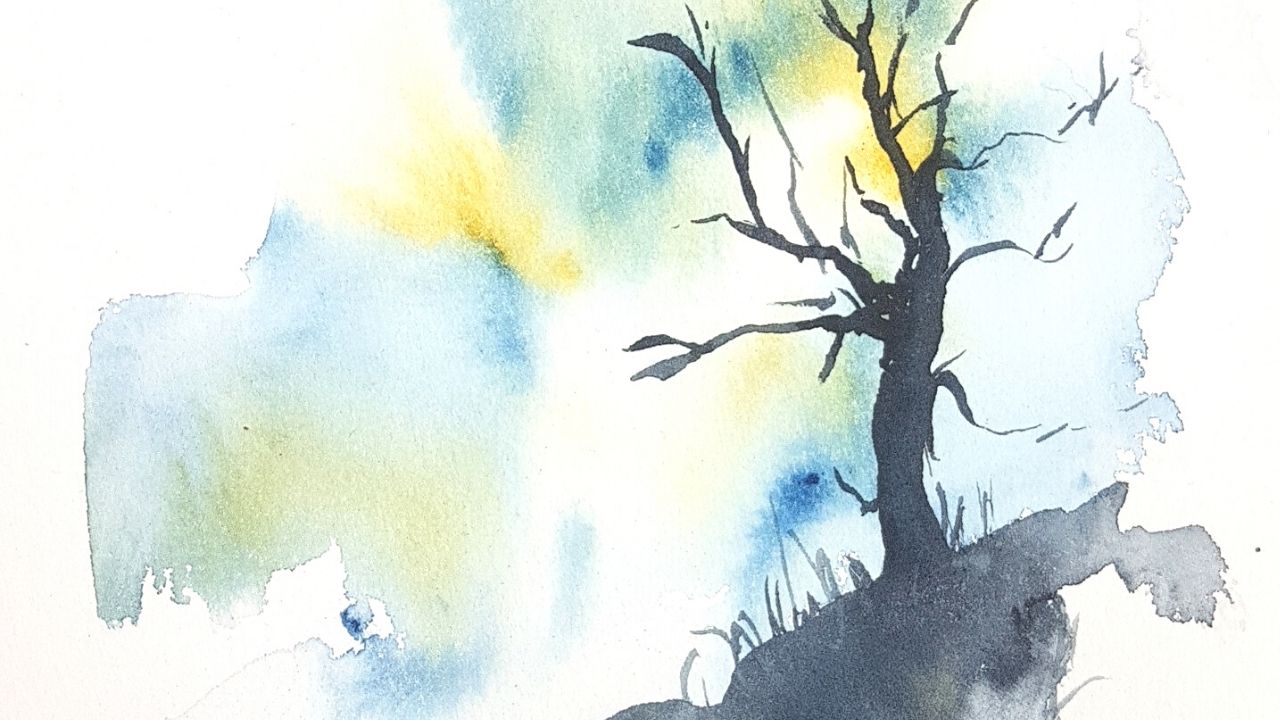 A Small Landscape
Learn to control water and brushes with easy projects like this athmospheric tree.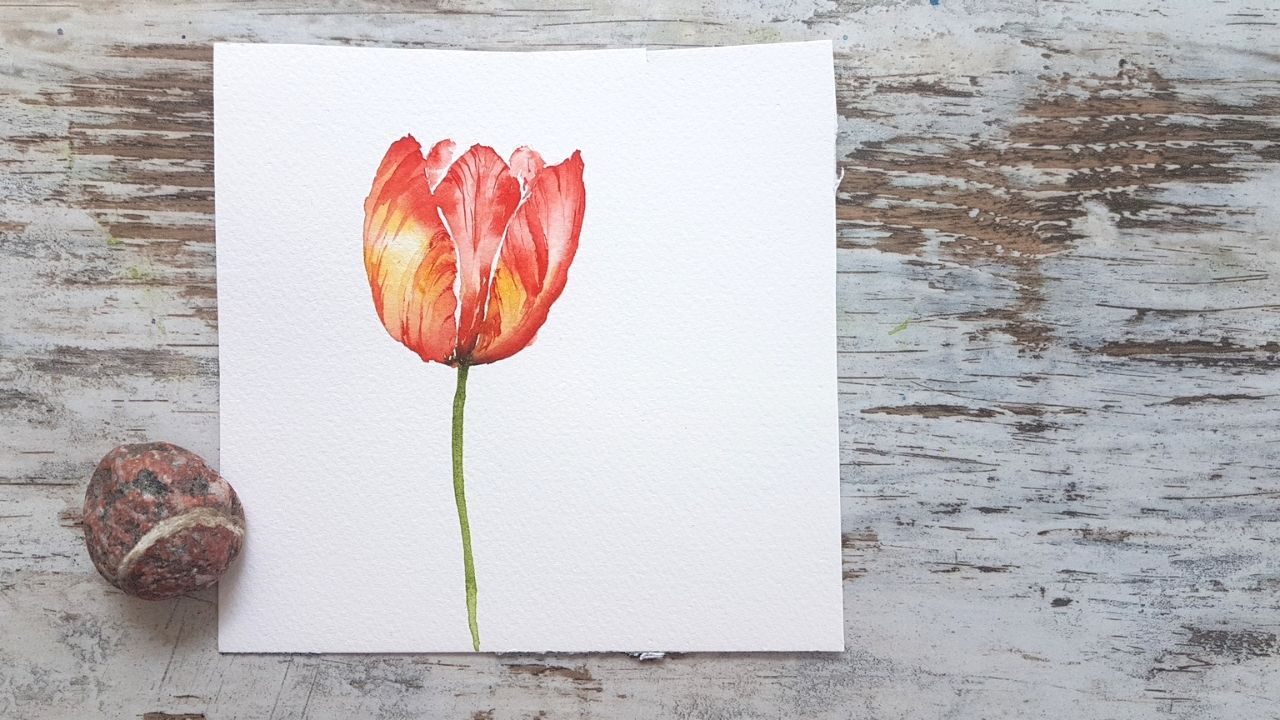 A bright red Tulip
Learn to mix wet on wet with wet on dry while painting this easy and bright red Tulip.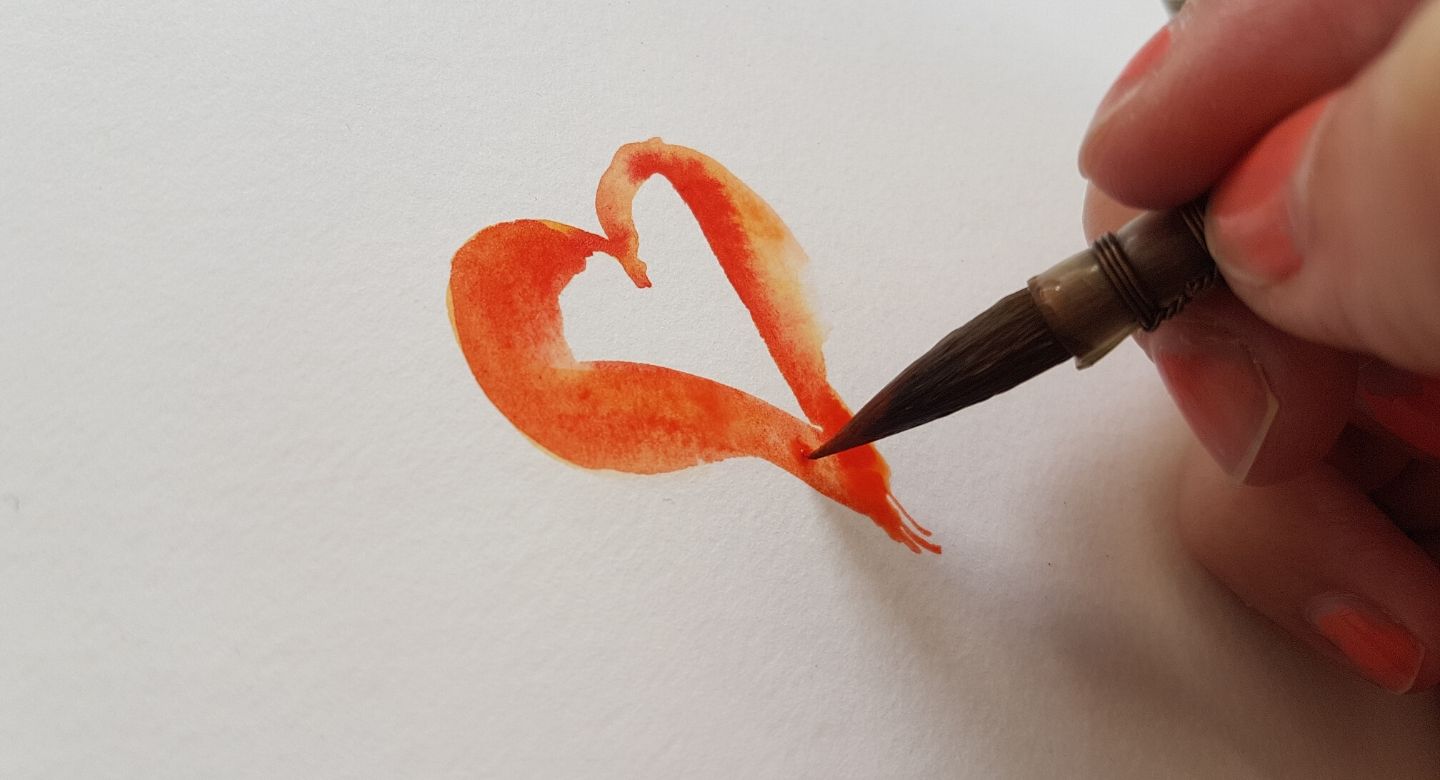 "This Class was just what I needed! I started painting during the Pandemic and I just wanted to learn everything. And then you came along with this class and it is just perfect!"
Just a small sneakpeak for you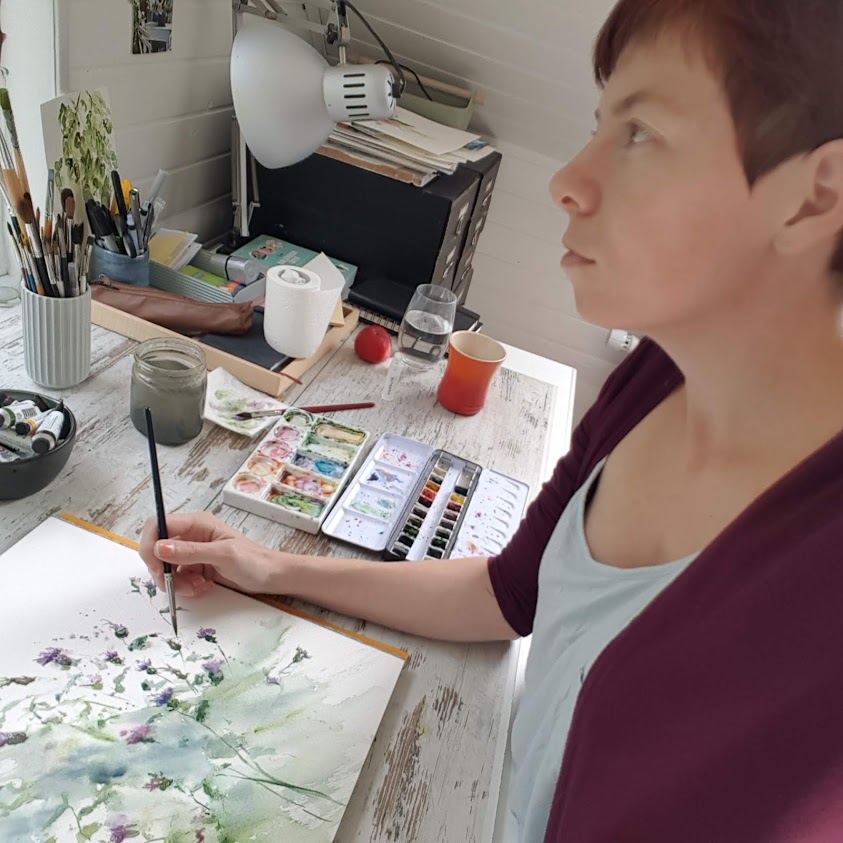 Hi, I'm Camilla
I have to tell you this. I absolutely love watercolor. Like a true lovestory.
Girl meets paint. Paint meets girl. Girl and paint fall in love.
And I really want to share that passion with you!
I know watercolor can be tricky in the beginning but this class will get you a headstart. I asked a lot of people about their biggest struggles with watercolor and in this class I answer them all.
This is actually the class I wish existed when I started out. I had to learn for myself, but you dont have to. I really want to be on your side in this journey.
Bonus content!
When you purchase the Masterclass you will also get access to: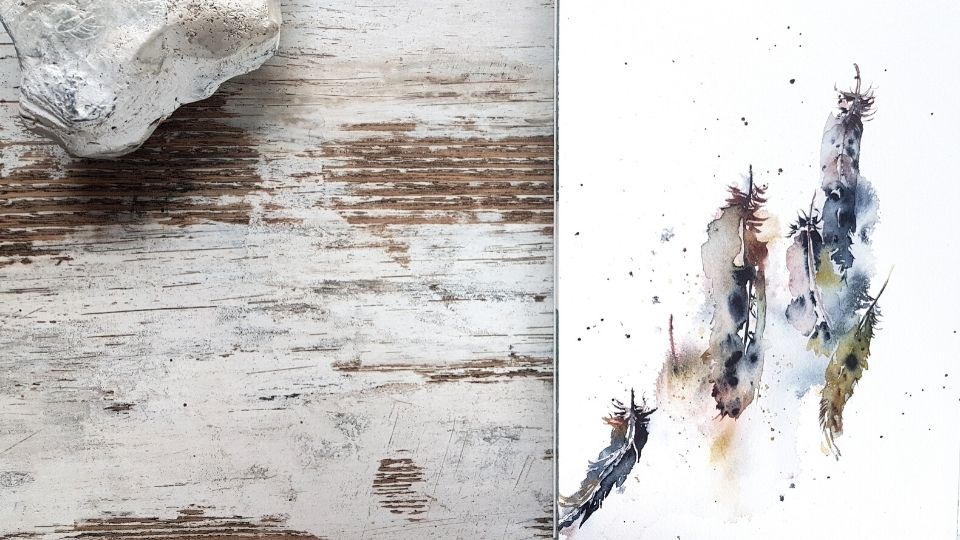 Boho Feathers
Master the Mistspray technique while creating stunning loose flowers.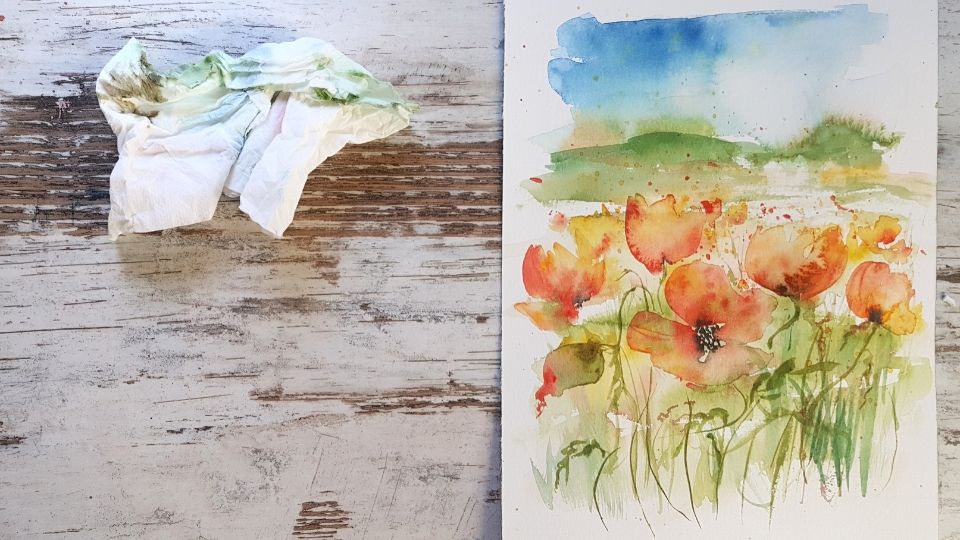 Loose Poppy Field
Learn intuitive painting in this quick summer project.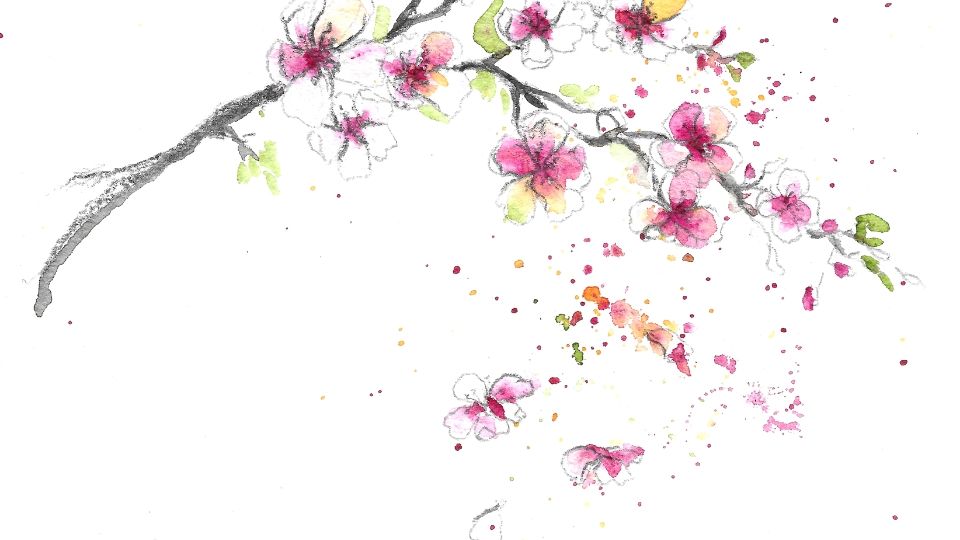 Mixing Watercolor and Pencil
Dive into Cherry Blossoms in this class where you learn to combine Pencil with Watercolor.
FAQ
You might still have some burning questions so I will try to answer them here.
How long can I access the course?
Your in for life. So yes you can totally access this course as long as you wish.
Do I need a lot of fancy materials?
No - deffinitly not. I will guide you through the materials you need and you really dont have to use what I do. I'll tell you what is good, better and best but you choose for yourself.
Is this class going to be on Skillshare?
Nope. I have a lot of classes on Skillshare but this one will be exclusively on my School here.
What if I'm just not happy?
I would'nt want you to be unhappy. So there is a 14 day money back garantee to have you covered.