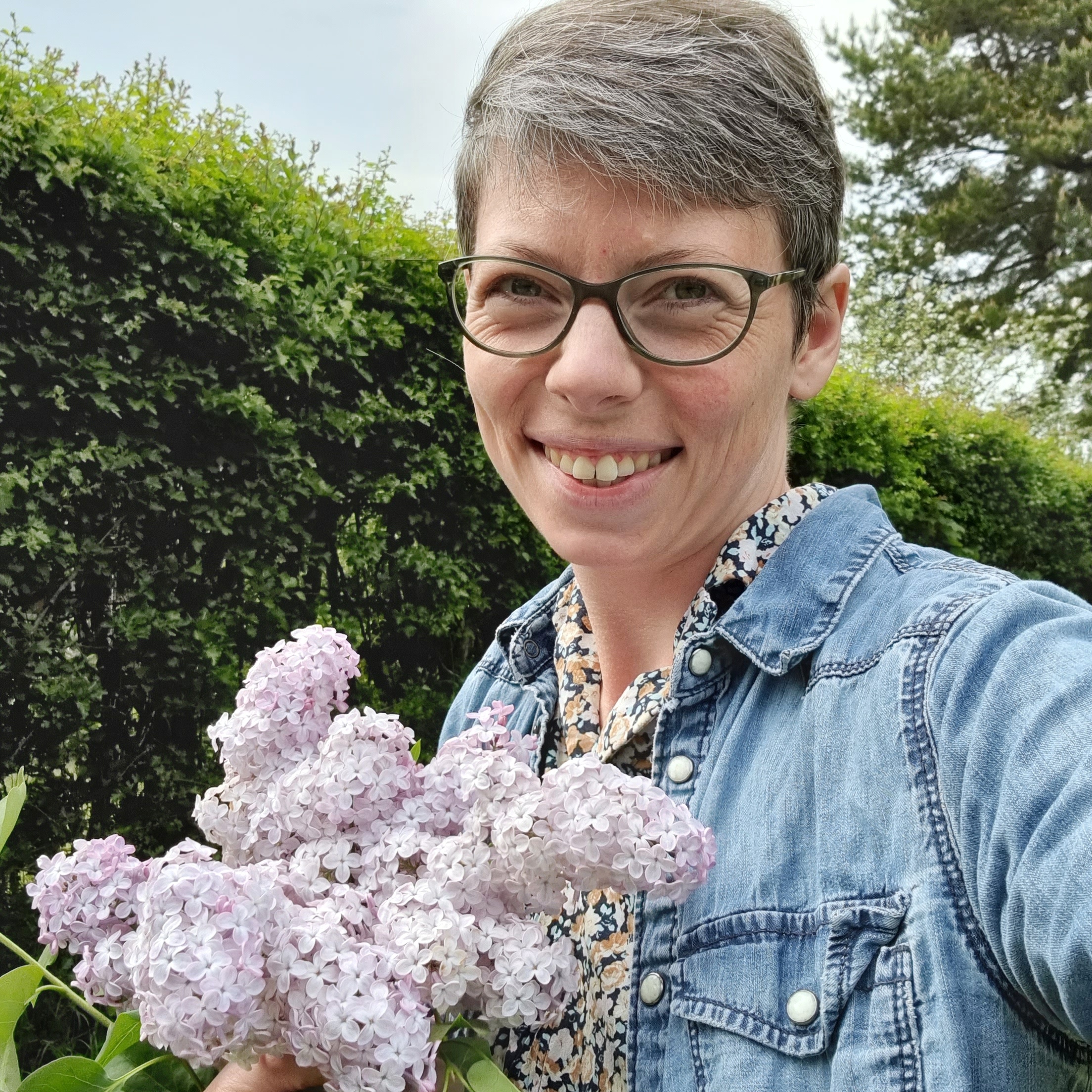 Paint from a live reference

I will guide you through the proces of observing the different elements of the flower so you can easily paint it afterwards.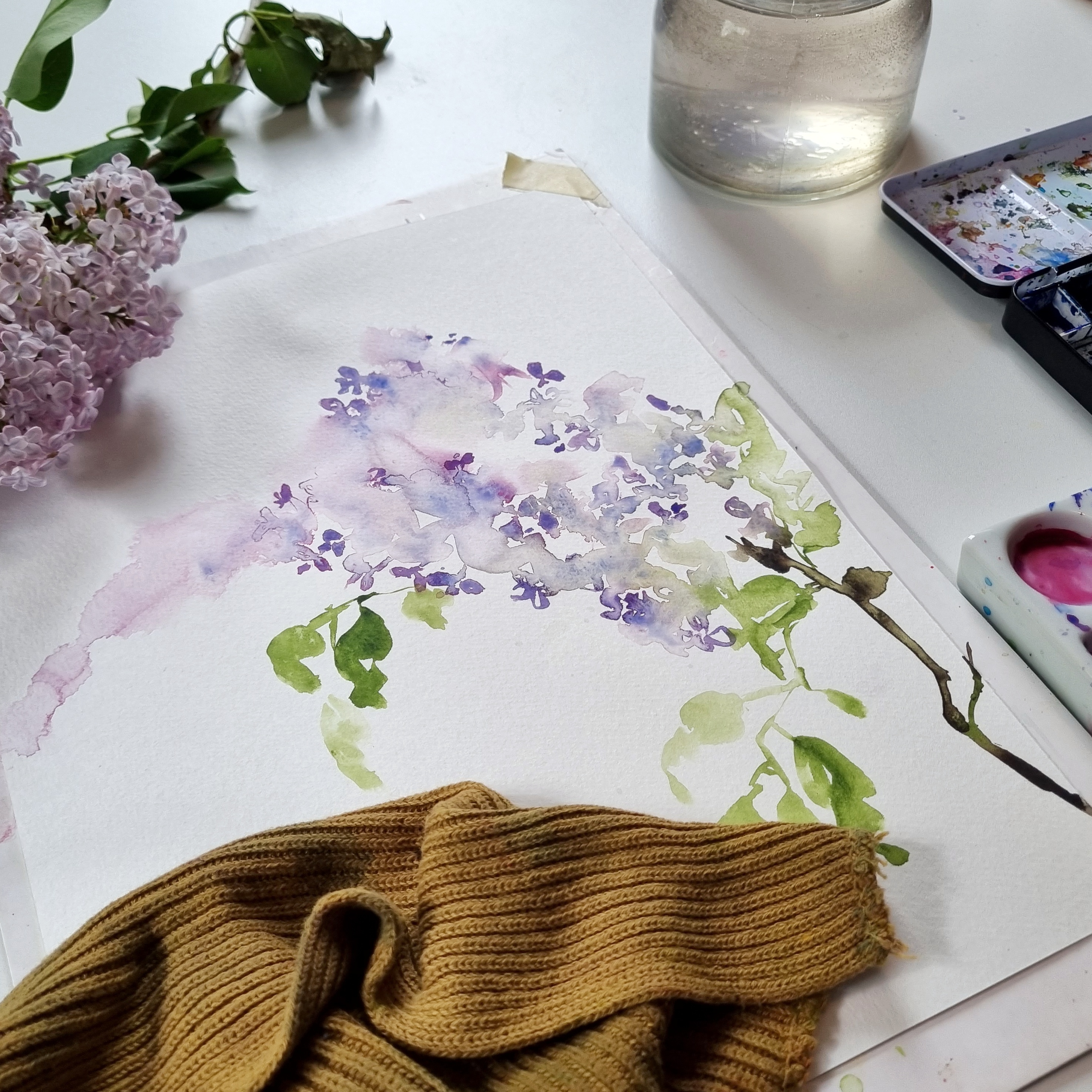 The Beauty of layers
You will learn to create a atmospherical background with lots of color and texture.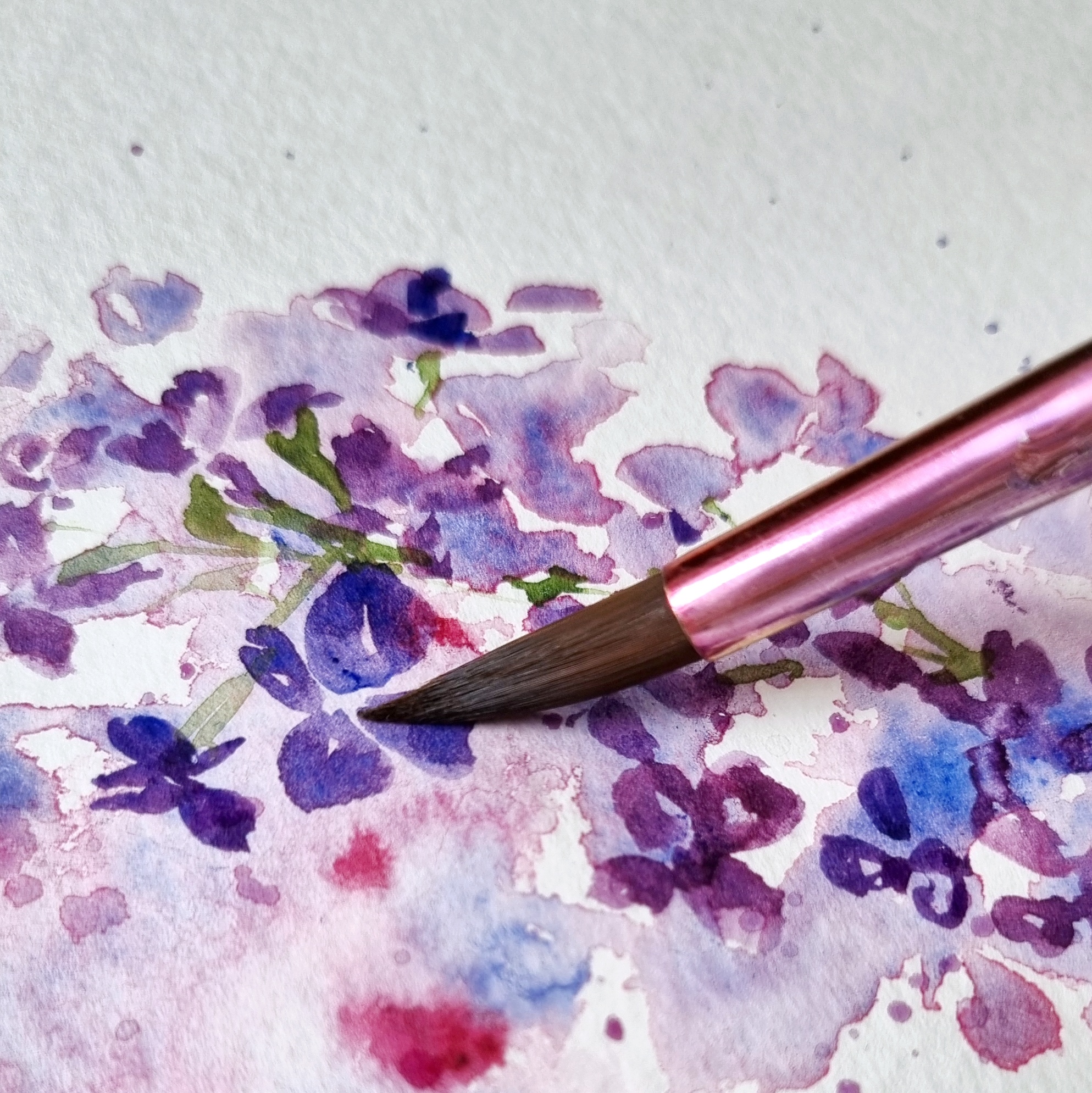 A clear focal point
Learn how to guide the viewer to look in the right spot while painting.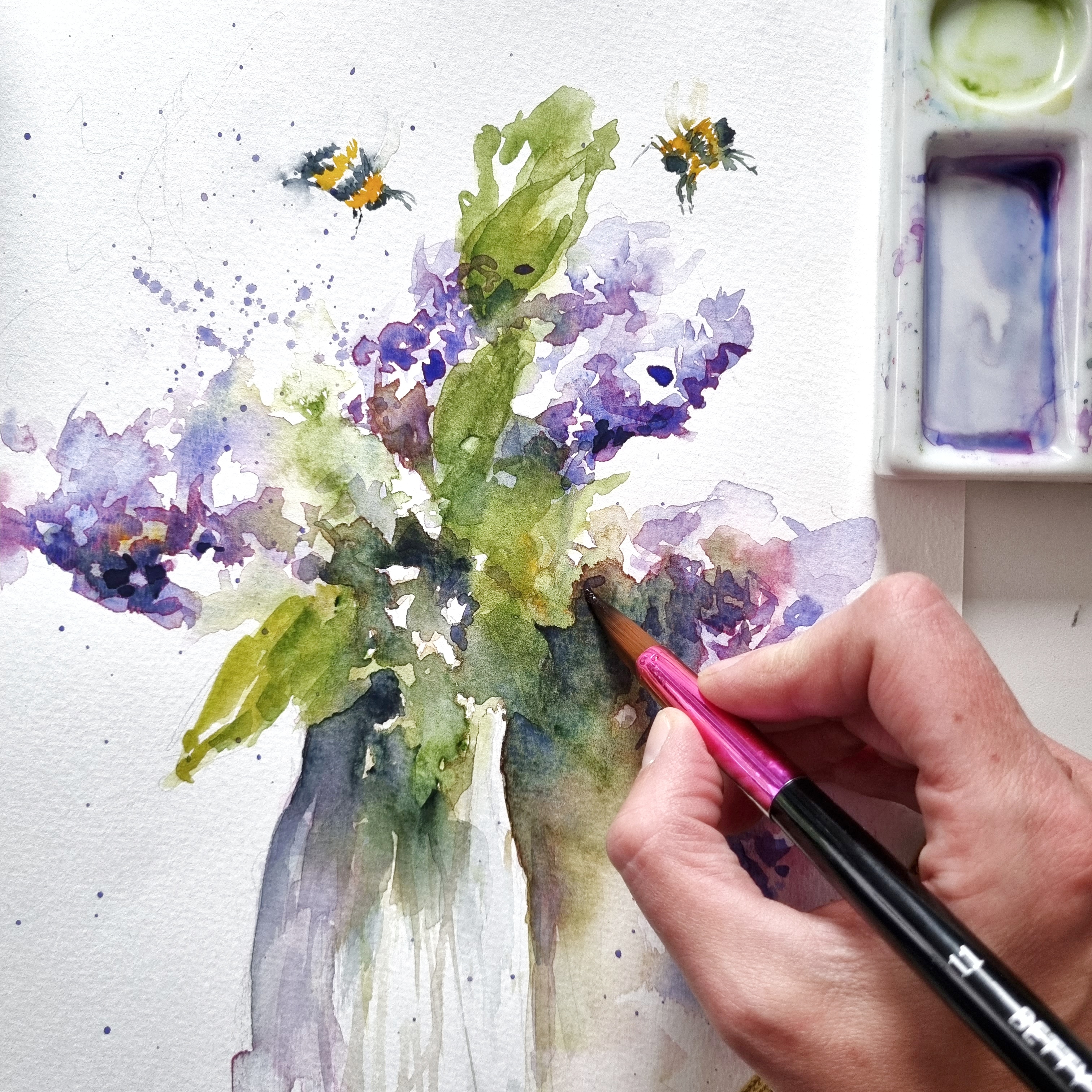 Bonus project until may 31st 2023
Get your hands on this real time tutorial. You quickly get the hand of Lilacs as well as Bumblebees and negative painting of the vase.