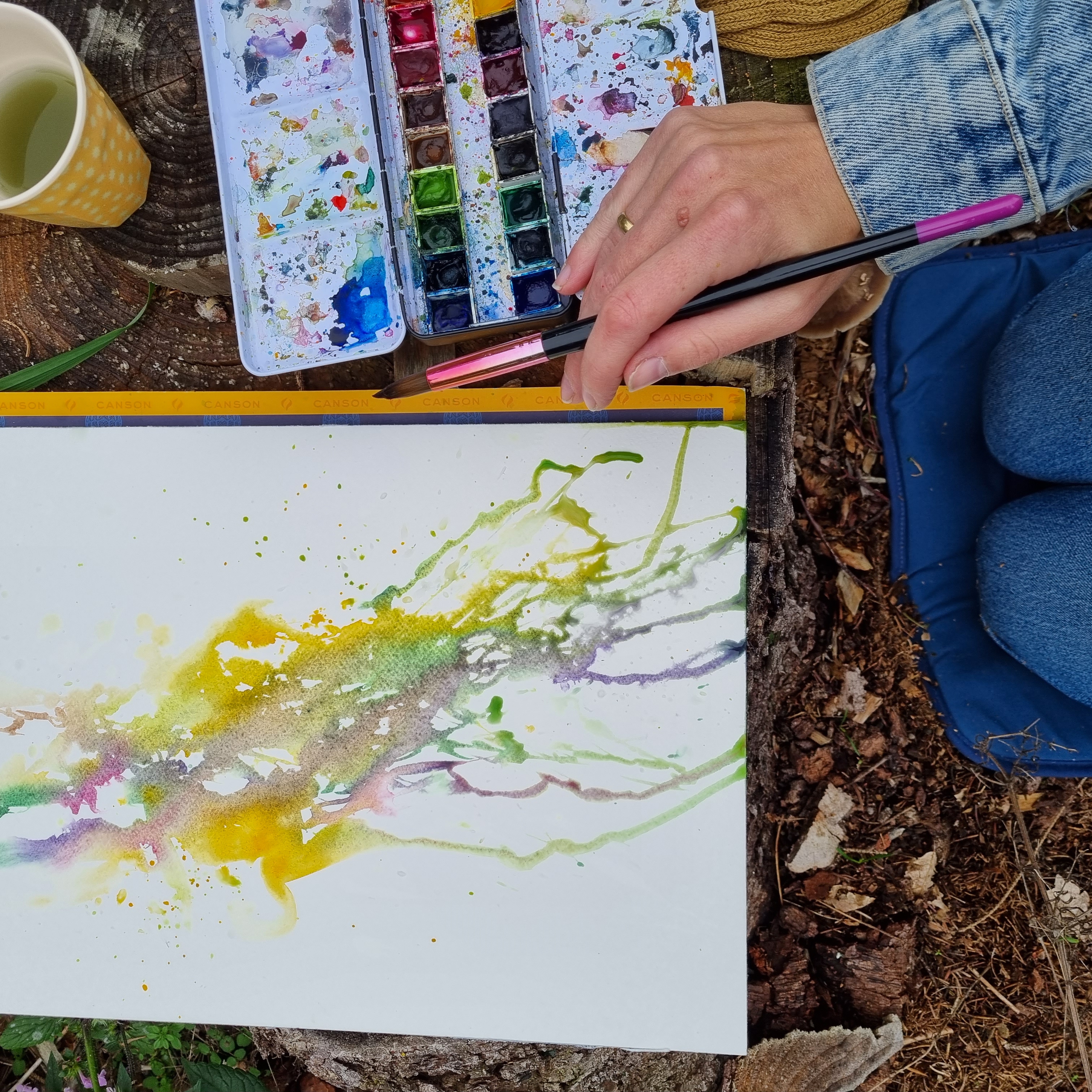 Do you want to dive even deeper into your paintings?
To listen to inspiration, the voices of nature and your intuition while painting? Then the trick is to check in with your senses. And in this class you will learn how to do this.
Also you will learn how to translate the inspiration into a flowy autumn-inspired Abstract watercolor and you even see me jumping of a rock ( yes very brave I know ;) )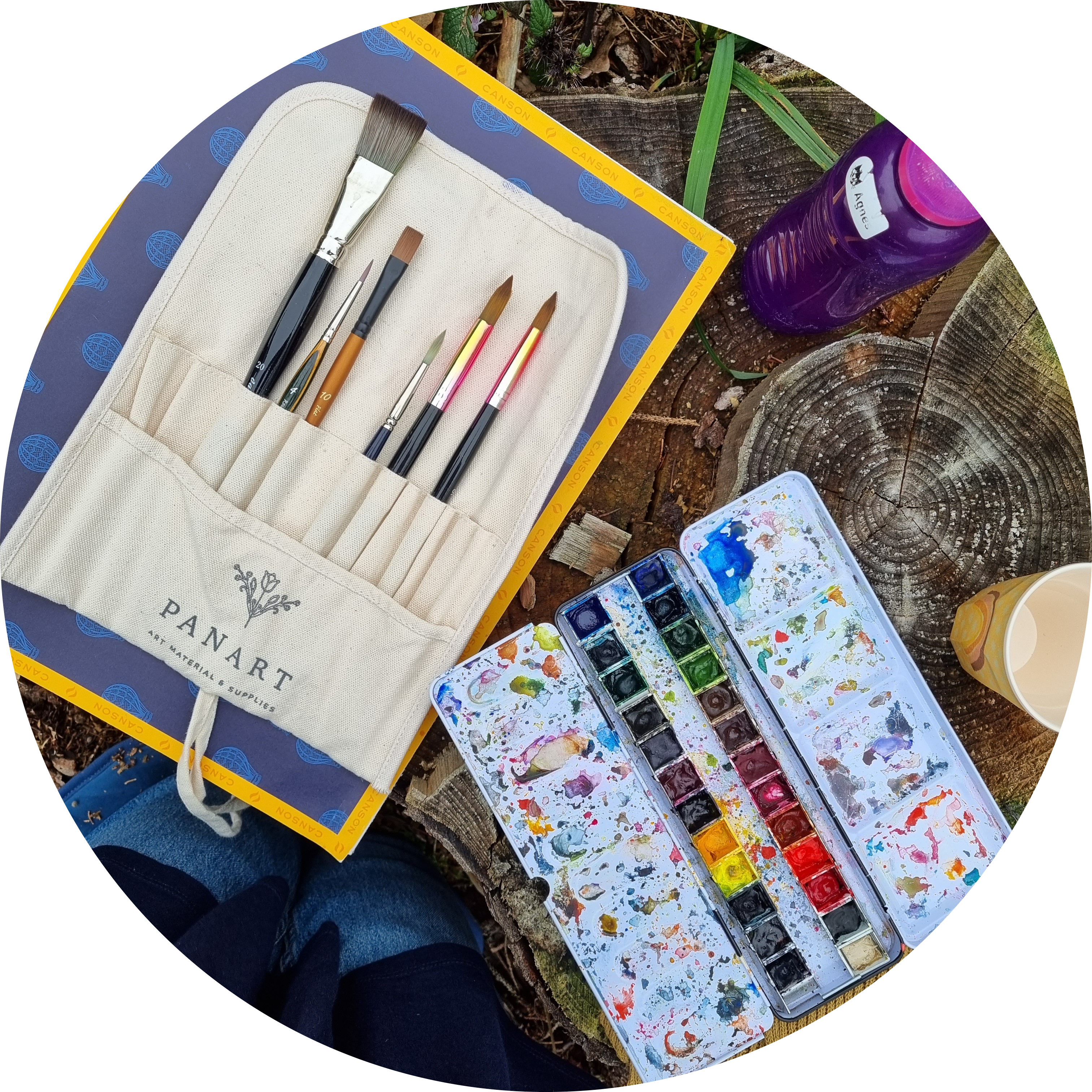 Outdoor painting (what to bring?)
When you decide to paint away from home you have to remember everything. I give you the list here in the class.

To enjoy nature, open yourself up for guided inspiration and create a joyful and healing artpractice you want to know how to activate your senses. In this class you learn how I do it.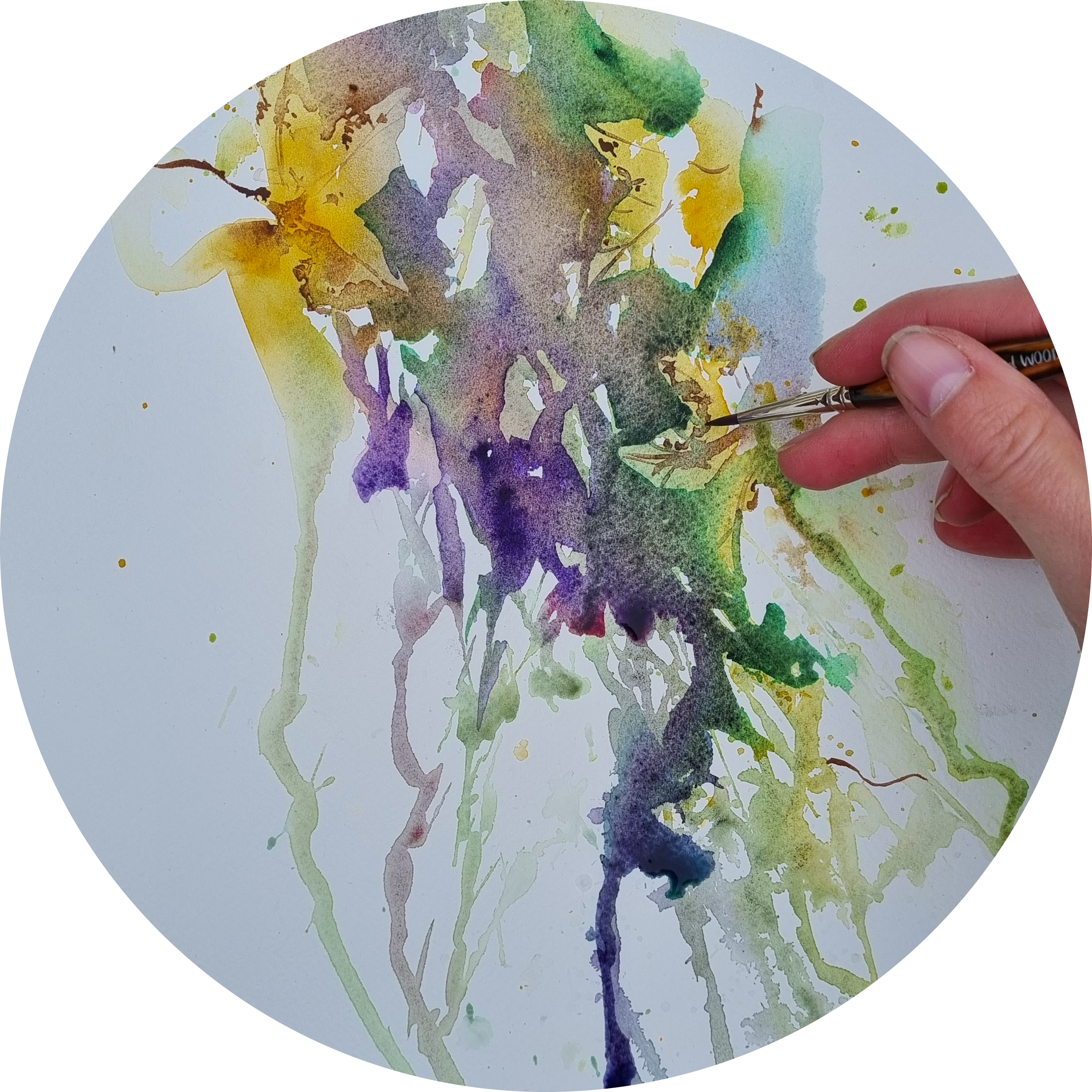 Paint from Intuition and inspiration
Sometimes magic happens when we get out of head and let the inspiration come to us. In this class you will be guided through a realtime abstract painting inspired by wind and contrasting colors from nature.

I have to be honest with you - I LOVE flowers! And I do tend to walk around looking at them like I am in love when I tend my garden. Which means I dont really have that tidy a garden.
But it also means that I notice a lot of beauty in these small blooms that I can translate into my floral sketches and I'd love to show you how!
Oh and if you dont know me then in the very short version I am a watercolorartists, sketcher, mother, treehugger, educator, flowersgirl, catmom and Author in the making (first book coming out in december YAY).