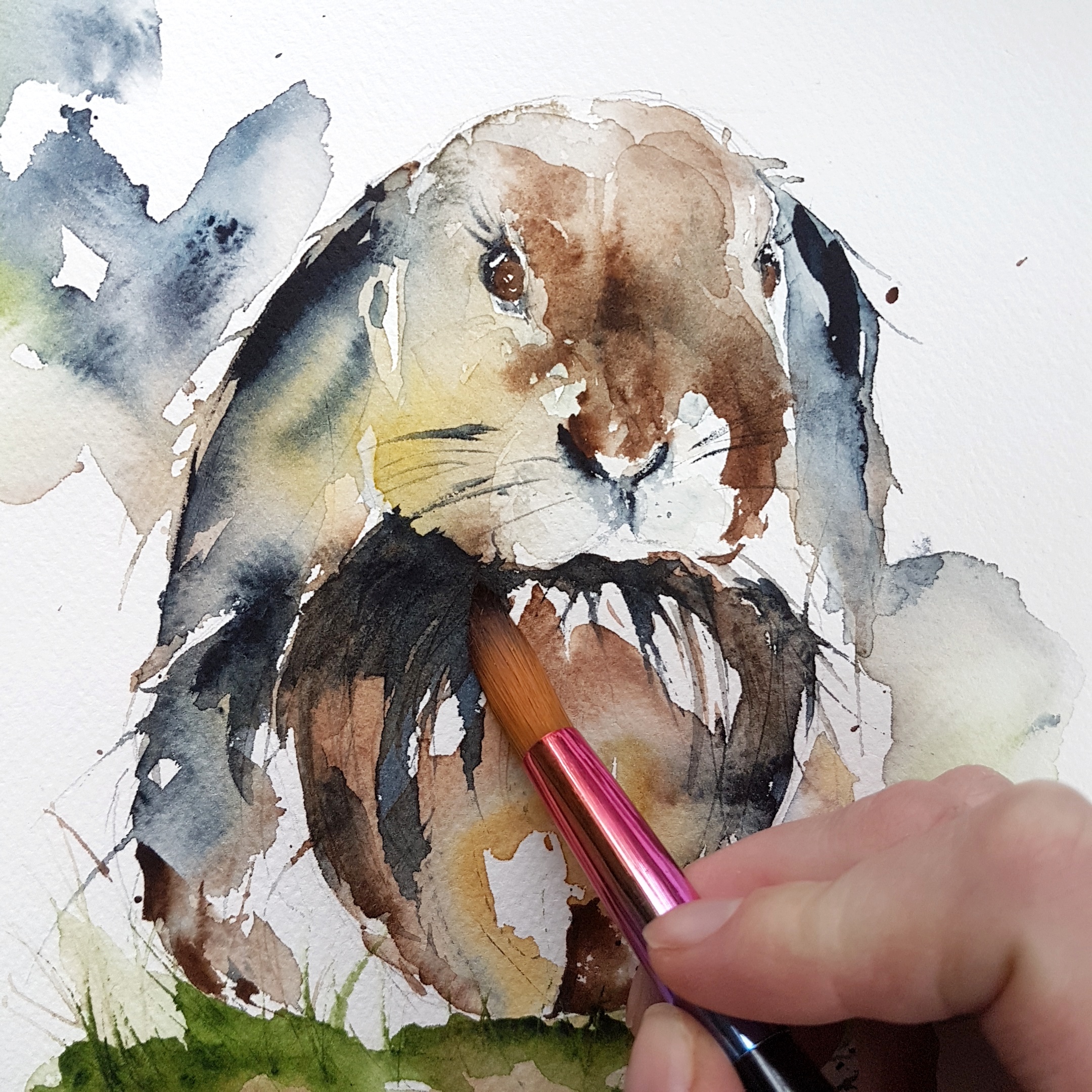 There is some great techniques in this tutorial. In the short 20 minutes you'll learn to:
Create fur with a plastic card
Combining wet on wet with wet on dry to create a loose effect
Getting the right expression of the Bunny while you paint
I'm Camilla and I am a watercolorist from Denmark way up north. I live with my 2 kids, hubby and cats. I draw all my inspiration for painting from nature and my passion is to pass this on to others to spread joy and calm which is exactly what watercolor gives me.