It's that time of year again
(only available in october)
It's October and that means Instagram will be filled with ink drawings joining in on #Inktober!
And what better opportunity to get your pens and paint out and brush up on your drawing skills. We are all in this together!
And I want to make you a promise. If you follow my prompts and watch my tutorials you'll suprise yourself at the pace you'll learn to create amazing art.
Courses in this bundle
To learn all the techniques you need to master the Line and wash style I put together all these courses. They cover everything from observation, pencil sketches, watercolor wash, awstriking backgrounds, white flowers and negative painting.
This bundle will only be available in october.
The courses in this bundle have the value of 97usd. And only in October you can access all these courses for 39usd!
Available in days

days after you enroll

Welcome! And happy happy Inktober!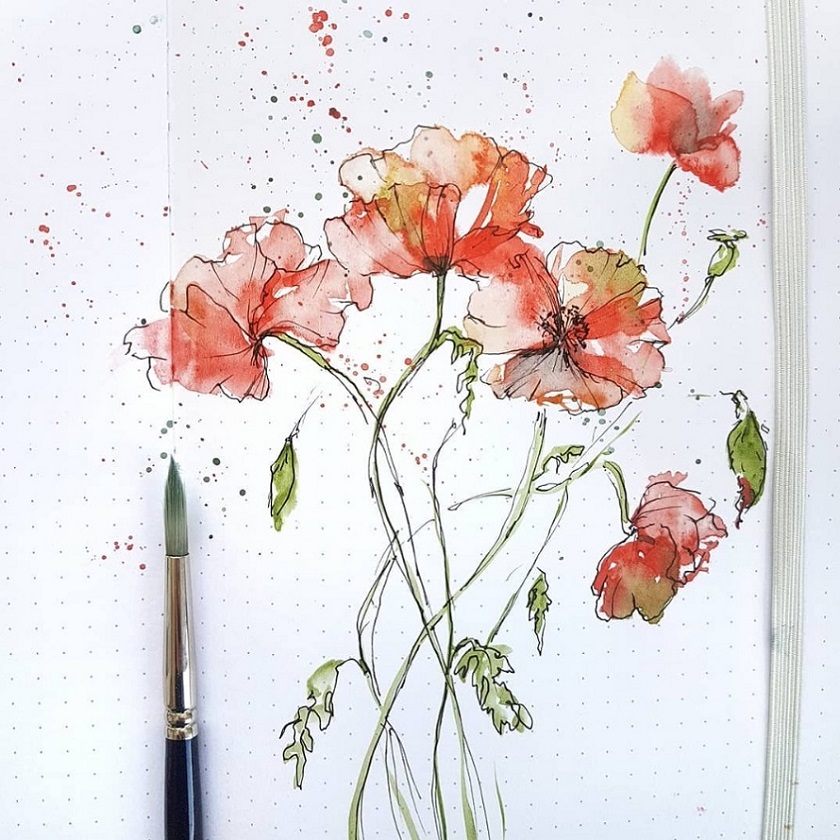 Using notebooks with Watercolor
Do you ever wonder how to use watercolor in your notebook or Bujo? In these courses I use a lot of different types of paper and give you plenty of tips along the way.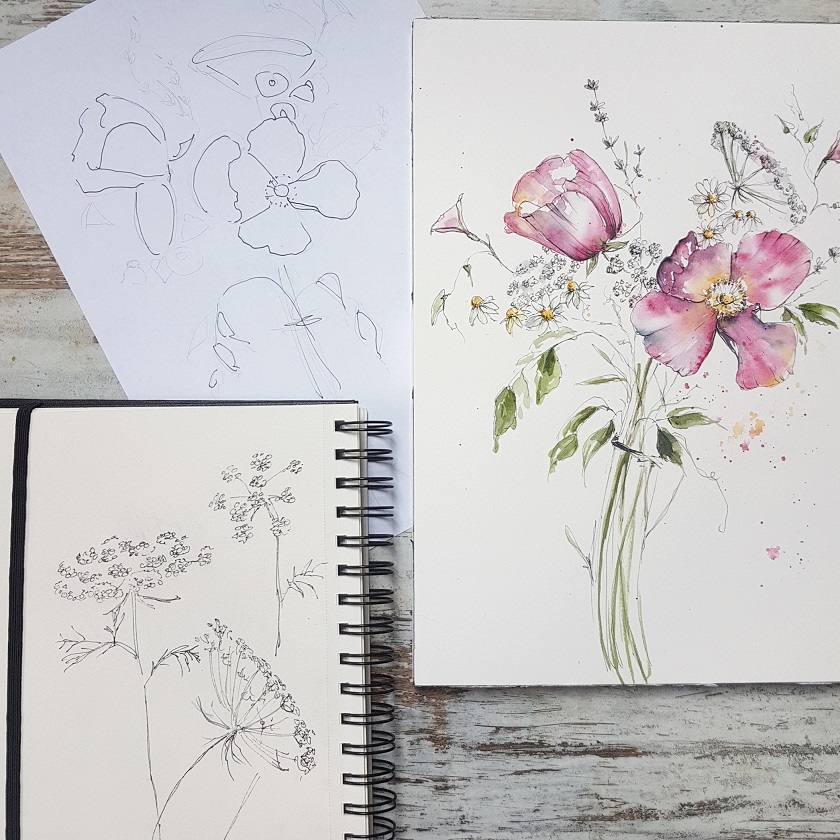 Every step from Sketch to Art
I show you all the steps to take to create amazing art pieces. And this does not take as long time as you might think!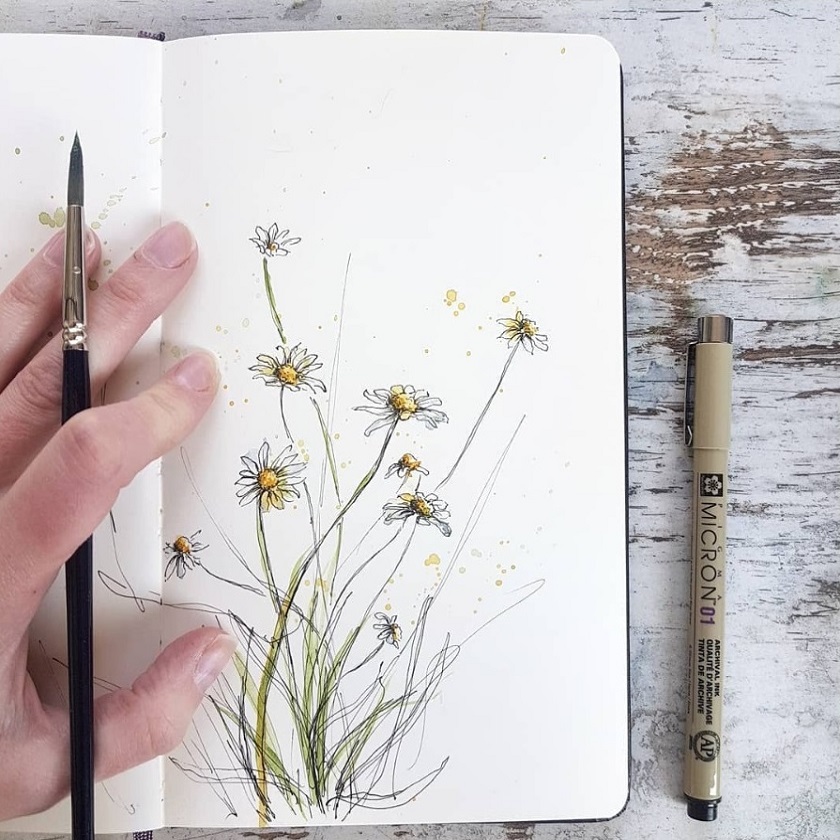 Plenty of projects to practice
In this bundle there is a ton of different floral motives to dive into. Let's list them out shall we: Daisies, Roses, Snowdrops, Lavendars, Queen Annes Lace. Poppies, Magnolia, Snowdrops and Anemones.
If you are curious about the bundle or unsure if it's something for you I made this small video for you.
(Also as a bonus you get to meet my cat Trille)
I created a promptlist for you so you can practice all the techniques you learned in the courses. Some of these flowers are covered in the courses and some are new.
Are there any rules? All you need to do is draw and paint. If you post in instagram make sure to use #camilladamsboartinspired so I can see and reshare on my stories.
You decide if you want to follow all prompts or only a few and you also decide the days. It's super easy and just meant as great inspiration.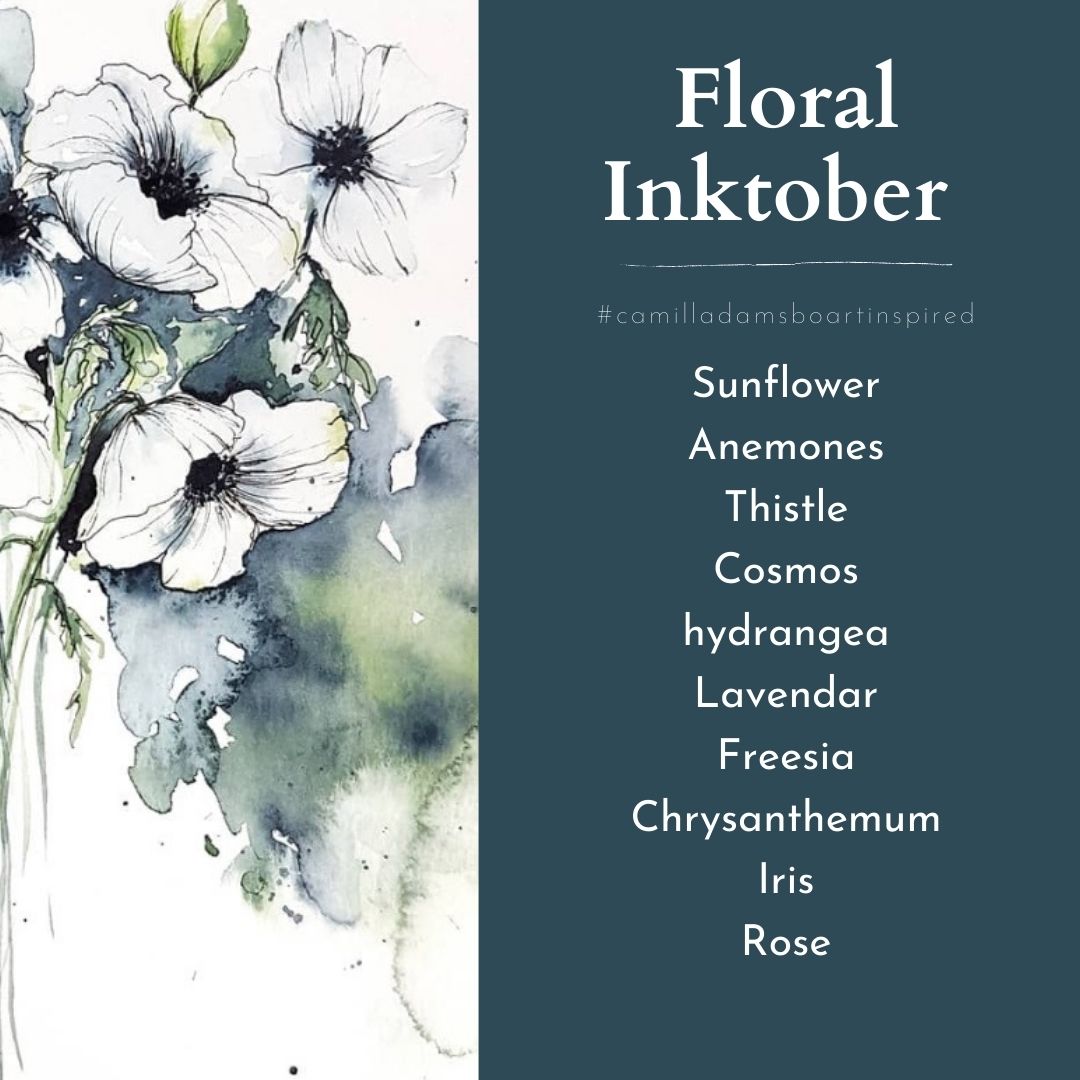 Hi! I am so glad to have you here!
My name is Camilla and I absolutely love watercolor. And after having kids and my creative time was getting shorter and shorter I discovered how amazing Line and Wash is. In a few minutes you can create amazing art and still have time for updating Instacooking and watching Peppa Pig.
FAQ
You might still have some burning questions so I will try to answer them here.
Is it really only available in October?
Yes! This bundle is created to support the people exploring ink and watercolor in October. So it will only be available there. But you will still be able to buy the separate courses afterwards.
How long can I access the course?
When you purchase this bundle you will have access to all the courses for life. So even when I stop selling the bundle at the end of October you'll still have all the access.
What materials do I need?
All you need is a Fineliner, watercolor, a brush of some kind and some paper (not copypaper, but a notebook with thick paper is fine).
What if I'm just not happy?
I would'nt want you to be unhappy. So there is a 30 day money back garantee to have you covered.