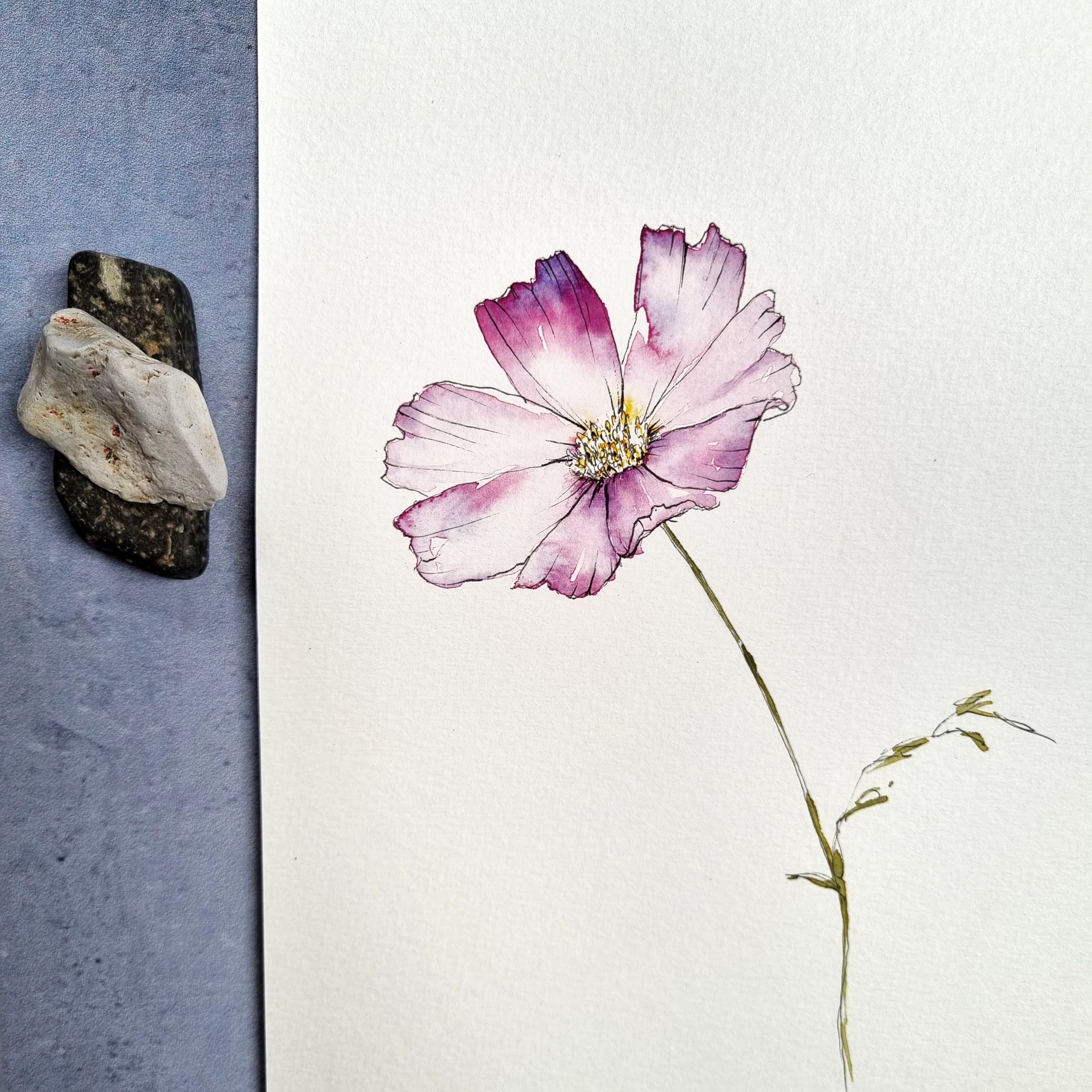 An entire month dedicated to flowers!
Hold on tight because in October you are in for a ride that will transform your creative life.
You choose if you want to follow along on the 10 days challenge or the entire 31days.
Either way you'll learn to create on a regular basis. You'll grow your skills and you'll find a deep sense of calm and bigger confidence in your own creative work.
And ofcourse you'll learn to sketch flowers - like a LOT of flowers!
Is it hard to find time for yourself every day?
I would love to tell you how my day looks.
I get up at 6am - cook breakfast - change diapers - take my kids to nursery and kindergarten - clean the house - work - laundry - work - grocery shopping - picking up my kids - picking up my husband because it's raining - cook - listen to paw patrol - eat - give kids a bath - get my babies to sleep (this takes 2 hours) - fall asleep in front of Netflix on the couch.
Does this sound familiar?
We are all super busy and it's not easy finding time to prioritize yourself.
But do you know what happens when I don't put aside time for me?
I become a very annoying person. Like really annoying!
Do you recognize that from your own life?
Just a little bit?
Then I promise you Inktober is just what you need!
(And I will give you the tools you need to make this as easy and fun as possible!)
Now let me paint a picture (see what I did there?)
In just a few hours you'll be able to:
Sketch incredible flowers in watercolor and ink
Take amazing photograps of your work
Share your art with artists all over the world
And in just one month you'll even:
Build your confidence
Build your skills to a point you didnt think you could ever reach
Feel a sense of calm and ease - just like after meditation
You'll be a better version of yourself (and no I'm not kidding! - that's what creating on a regular basis means!)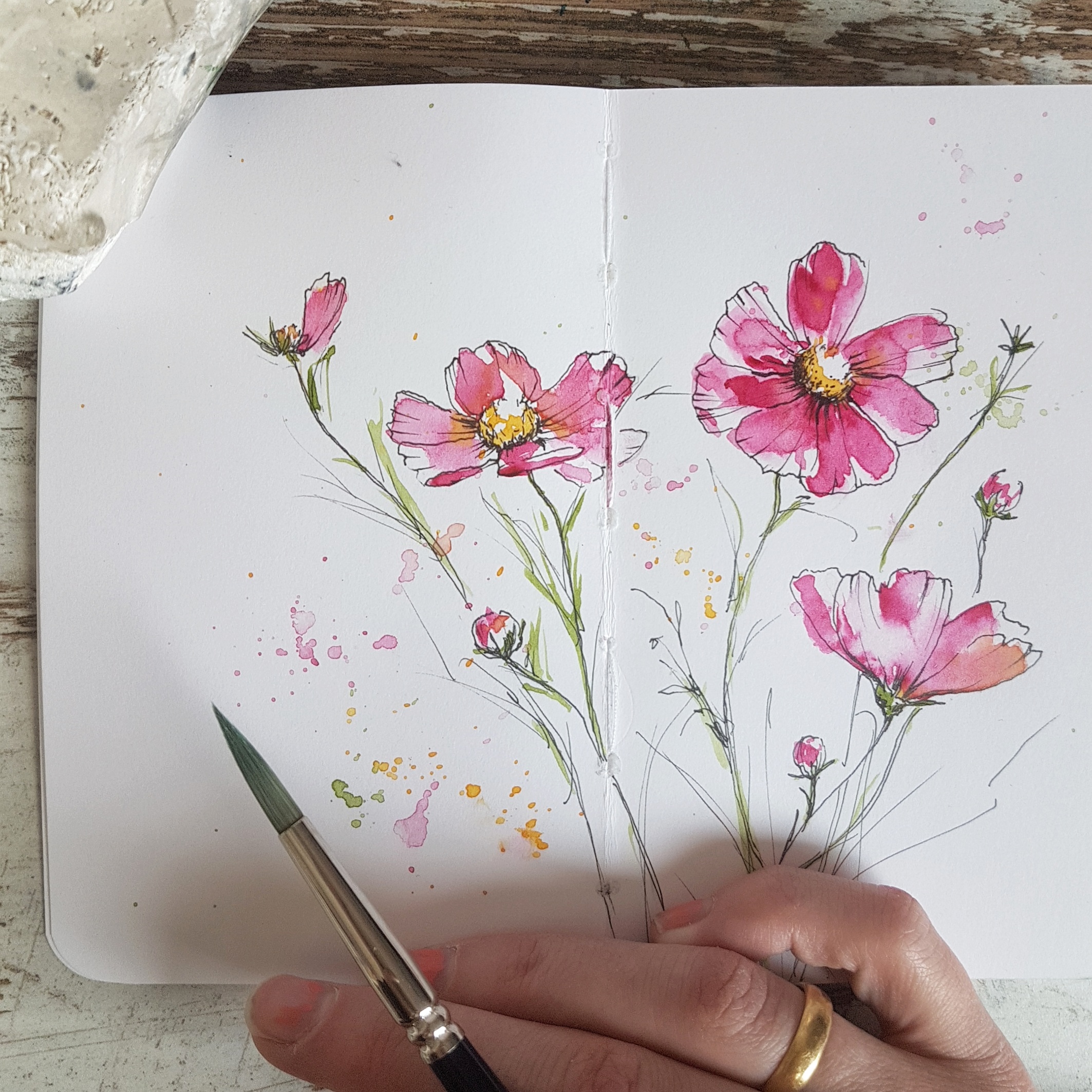 Does it sound too good to be true? Well, it's not! And you are actually super close to this now!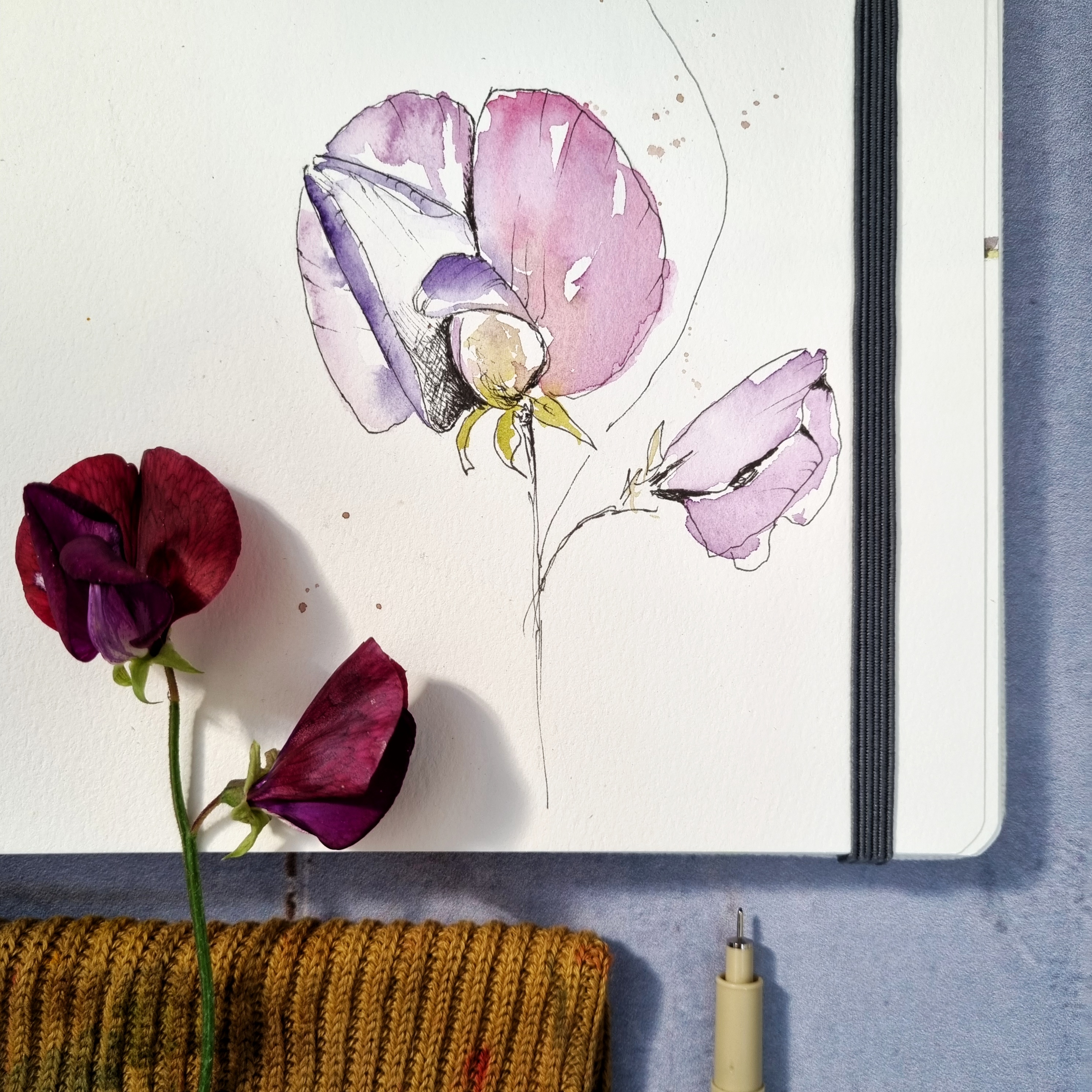 2 entire courses included
In this floral Inktober bundle you'll get 2 courses: The Flowers in watercolor and Ink course as well as the brand new course "Tak incredible photos of your art".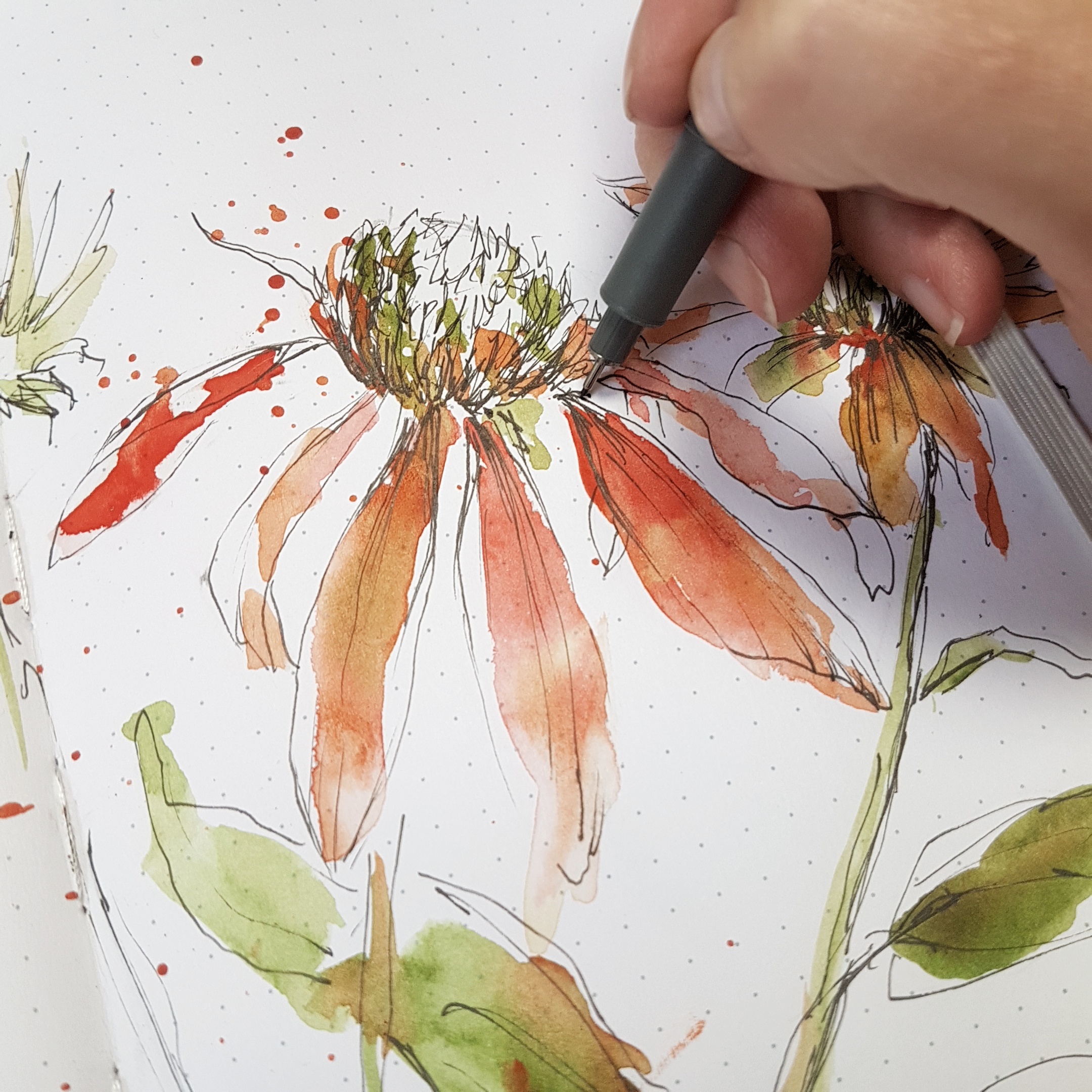 Weekly review videos all October
Every week you'll get the chance to ask questions and get some answers when I do weekly review videos. These are prerecorded and can be watched at any time.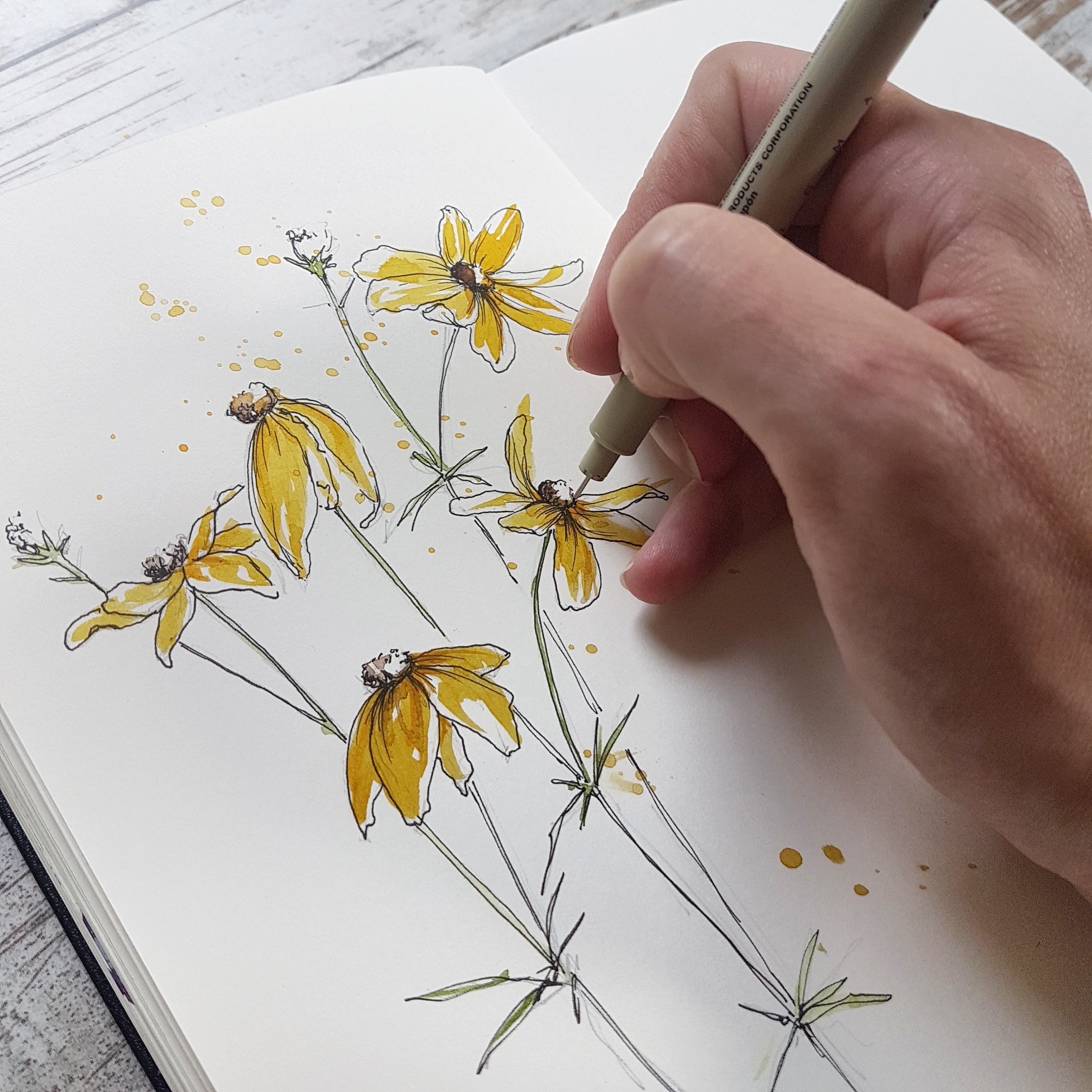 10 draw along tutorials
Every third day I do a draw along video for you of the flower of the day. You can find all the flowers in the promptlist further down ´the page.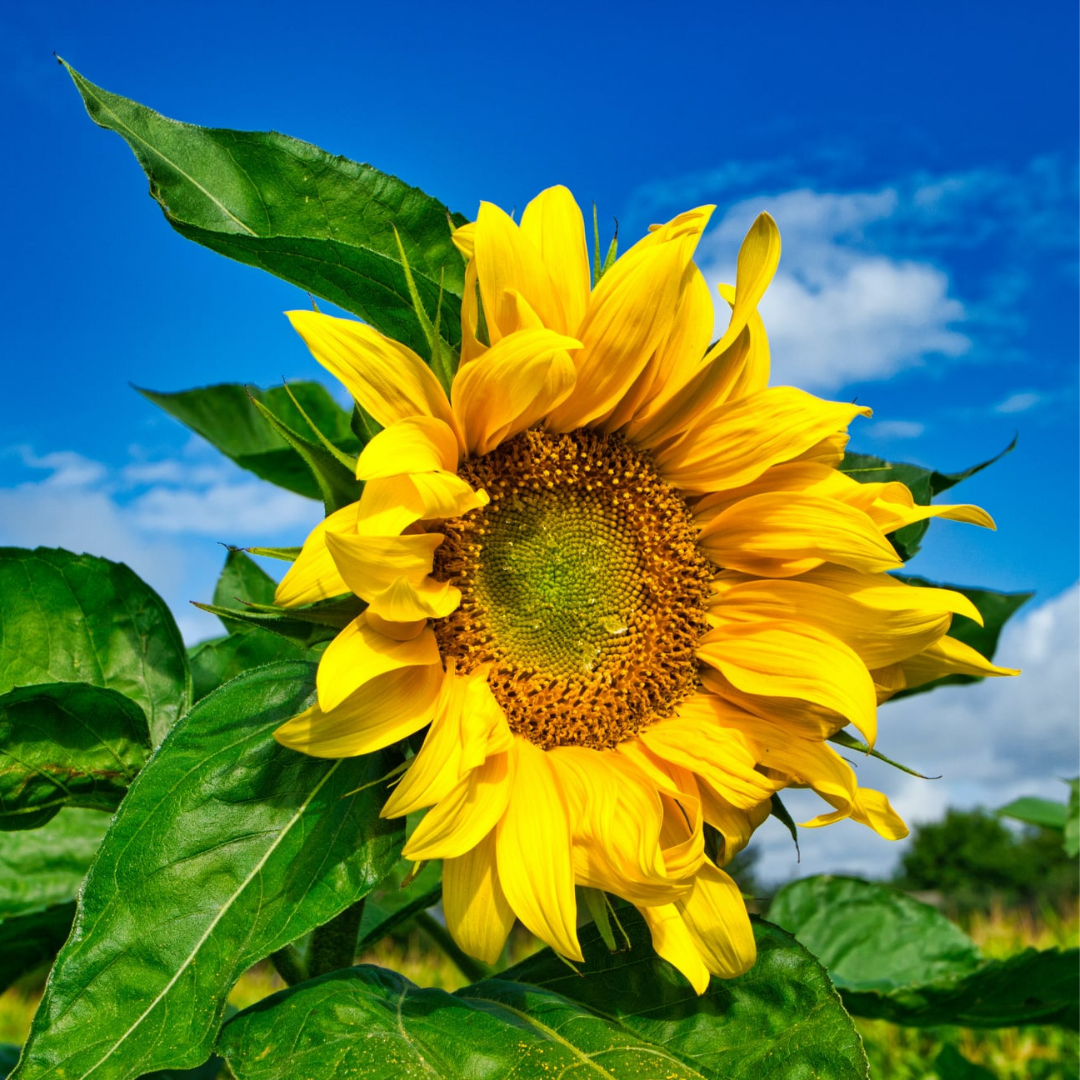 31 reference pictures
I'll give you referencepictures for the entire month so you dont have to think about what to draw when you start out. That'll make it a lot easier and faster to get started.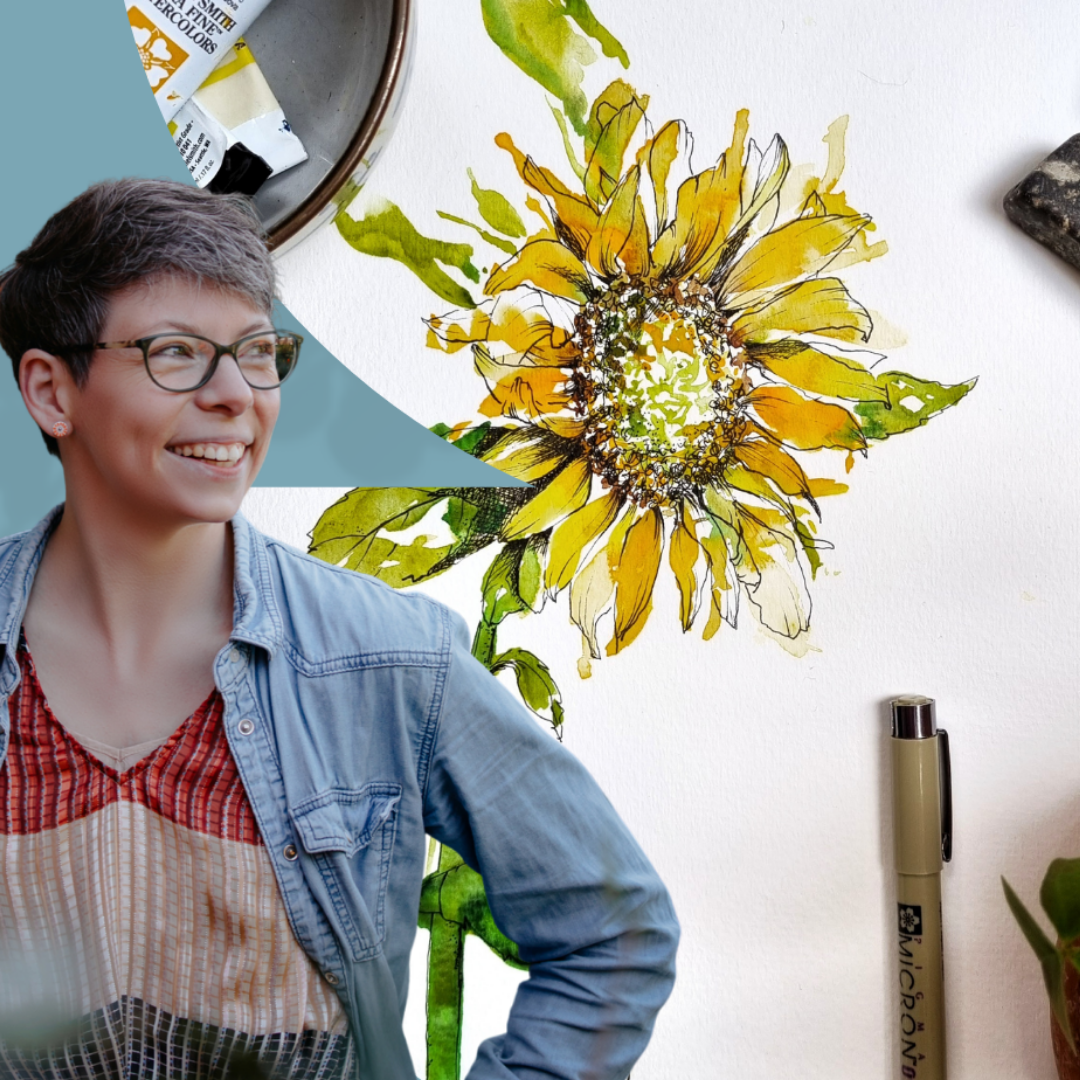 A closed Facebook group
This month you can walk along with artists just like yourself in the closed private facebookgroup.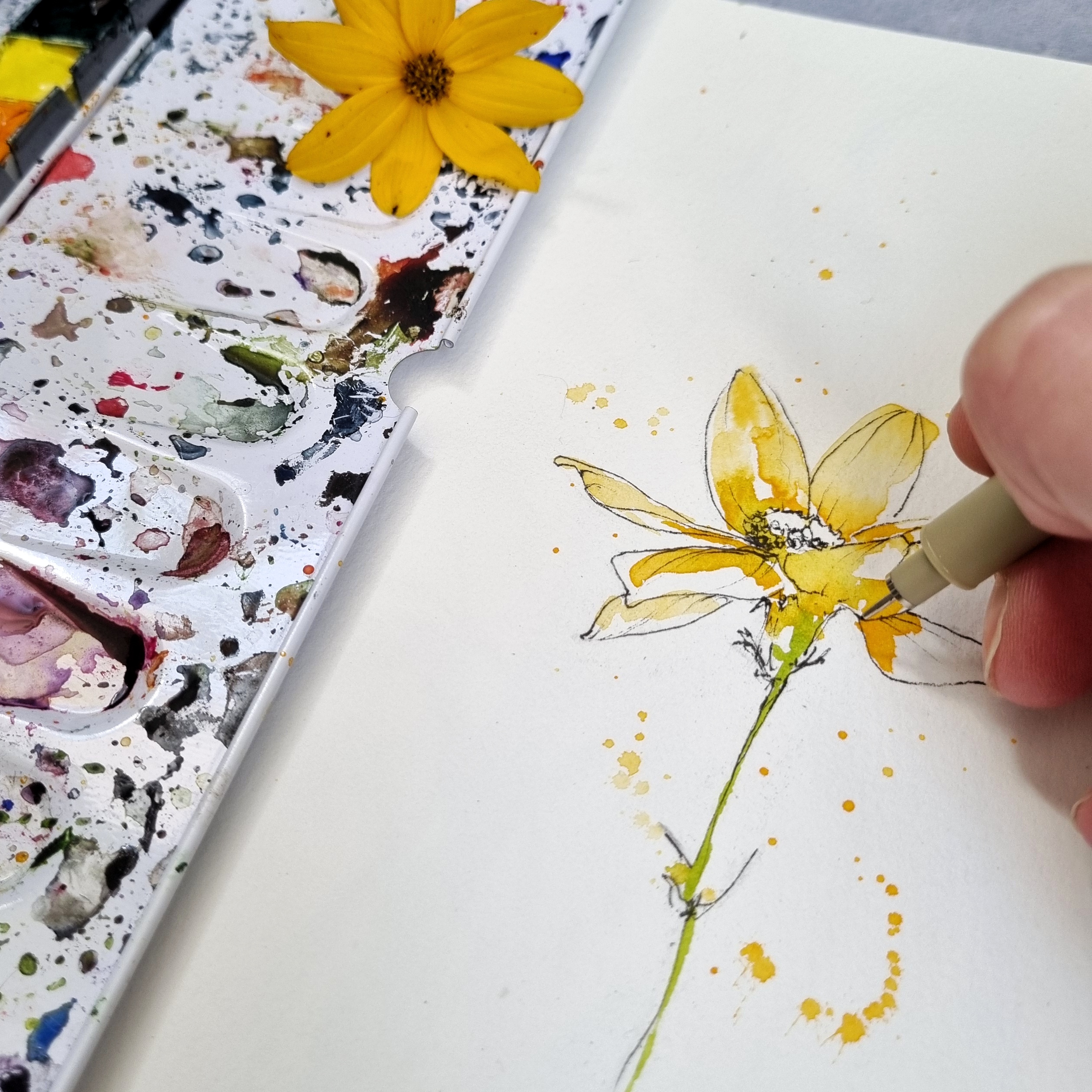 2 challenges - 31 days or 10 days
You decide if you want to go with the entire month or just follow along on the draw along videos. It's all up to you and your daily schedule. Either way I'll promise you'll see results
Here is what you'll learn 👇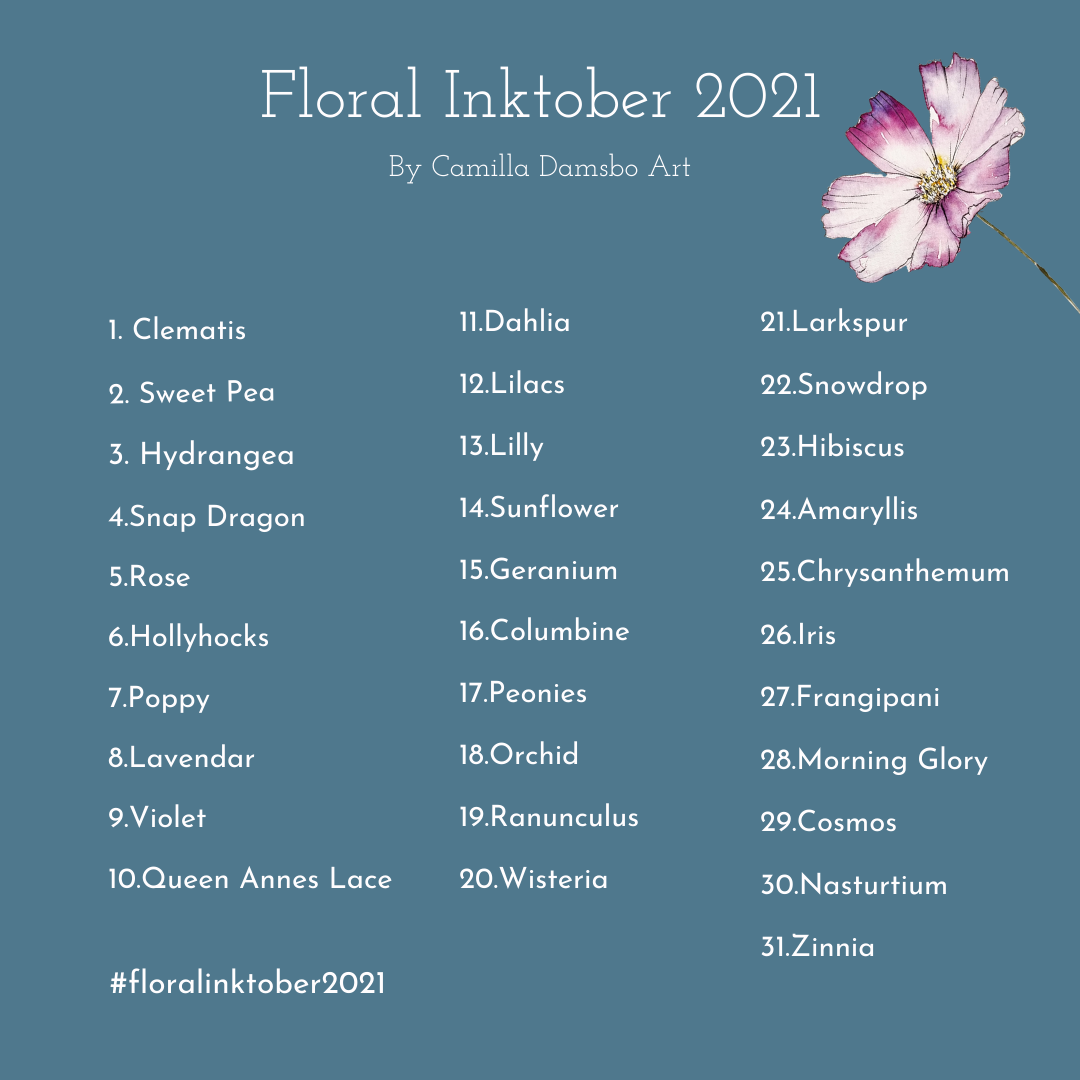 I know this looks like a lot! And it is but. You can also just look at it 1 flower a day. Every third day I'll be doing a draw along video starting on october 2nd to keep up your momentum.
That mean you can sketch Sweet Peas, Roses, lavendar, Dahlia, Sunflowers, Peonies, Wisteria, Hibiscus, Iris and Cosmos with me. YAY!
I want to make a promise to you
If you follow along this month (either 10 or 31days), giving each prompt 15min, using the reviews to get answers to your questions and follow the courses - you'll give yourself the biggest gift.
You'll gain bigger confidence, build your skills (like you won't believe) and you'll feel a lot calmer and centered.
Here you learn skills you can use instead of meditation and it's pretty darn incredible.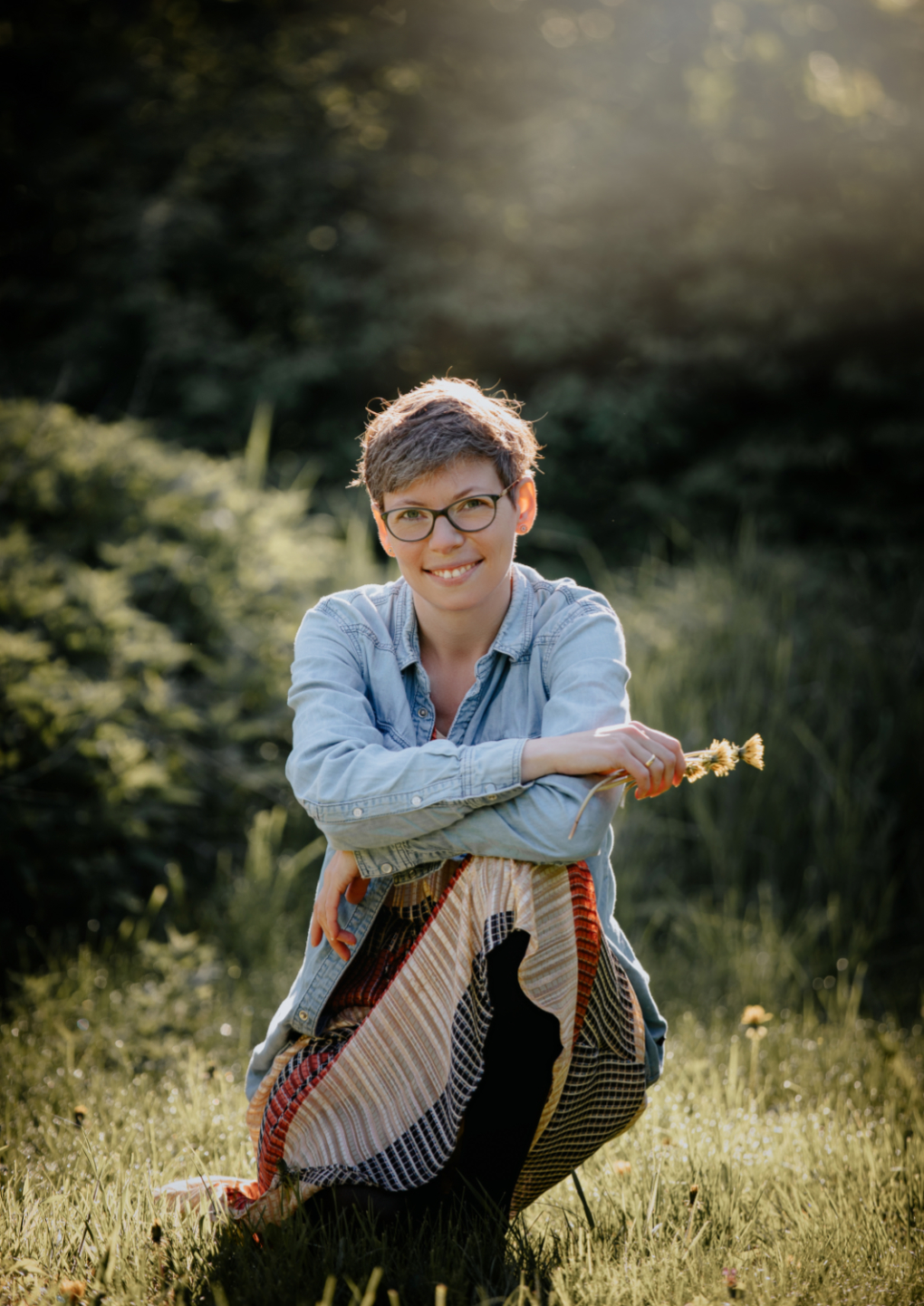 Meet your instructor (ok that sounds a bit too serious it's just me)
My name is Camilla and live in Denmark with cats, kids and hubby.
I've used art throughout the years to battle stress, illness and being unemployed. Art has always given me the ease and calm that I needed.
I've used it as a tool and I really want to help you do the same.
My biggest passion when creating is flowers and we are going do dive in very very deep this month - like a lot of flowers! And I am suuuuper excited!
So is this course for you? Let's see
Do you want to finally be able to maintain a regular art practice? (even if you have laundry, diapers and cooking to do?)
Do you just really love flowers?
Do you love the style of watercolor and ink?
Are you ready to get creative all october with amazing artists just like you?
Do you long for a technique that can be your mediation bringing you calm, focus and creativity.
If you are all YES then I am pretty sure floral October is the perfect fit for you!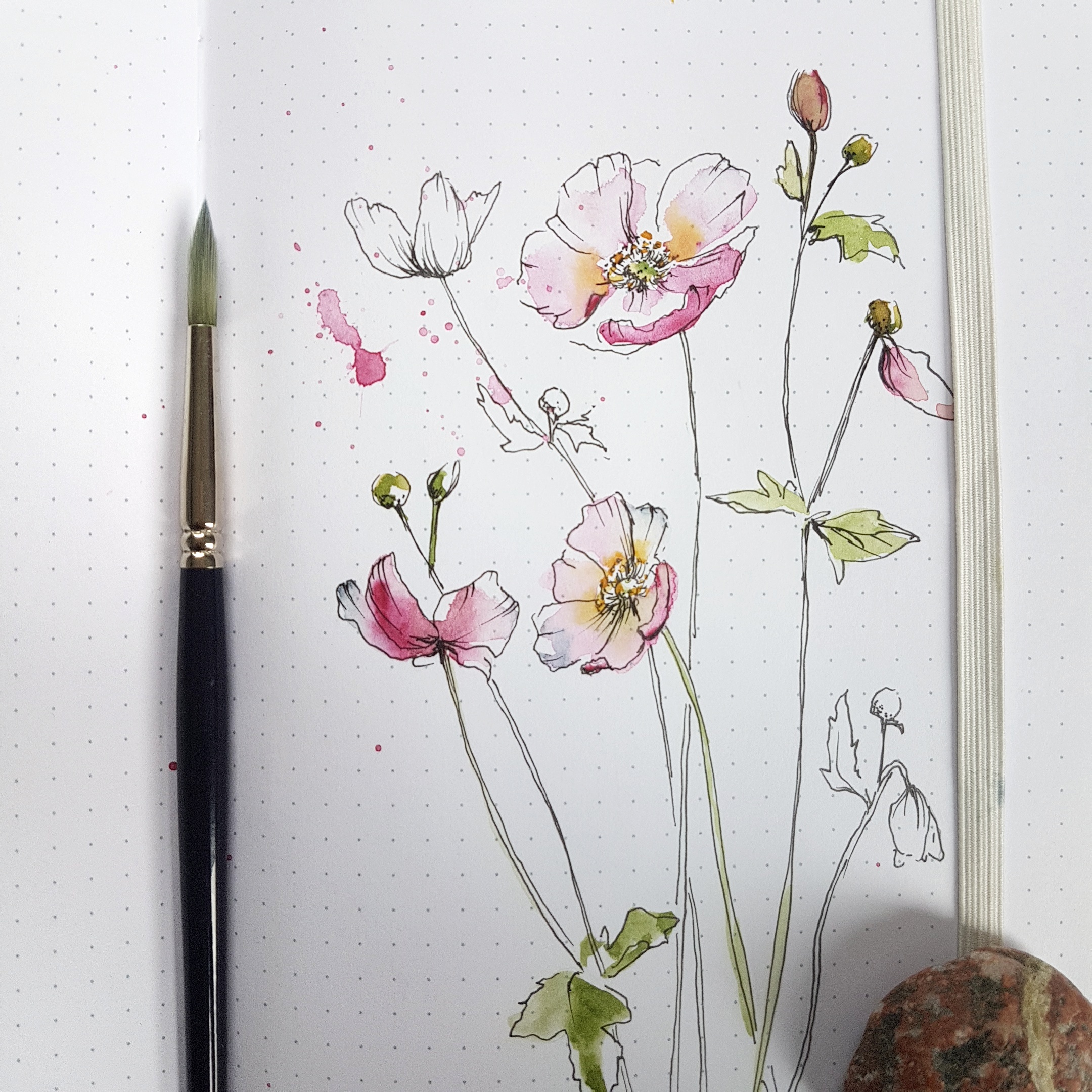 Are you still in doubt? Then here 3 strong reasons for you (or your husband)
If you take time for yourself every day, you'll get a lot more energy and you'll be a better mom and wife
Happy wife, happy life
Think about how many self-development techniques and courses you avoid just by doing art instead! It's so much more fun! And you can even use the money you save on supplies! Win win!