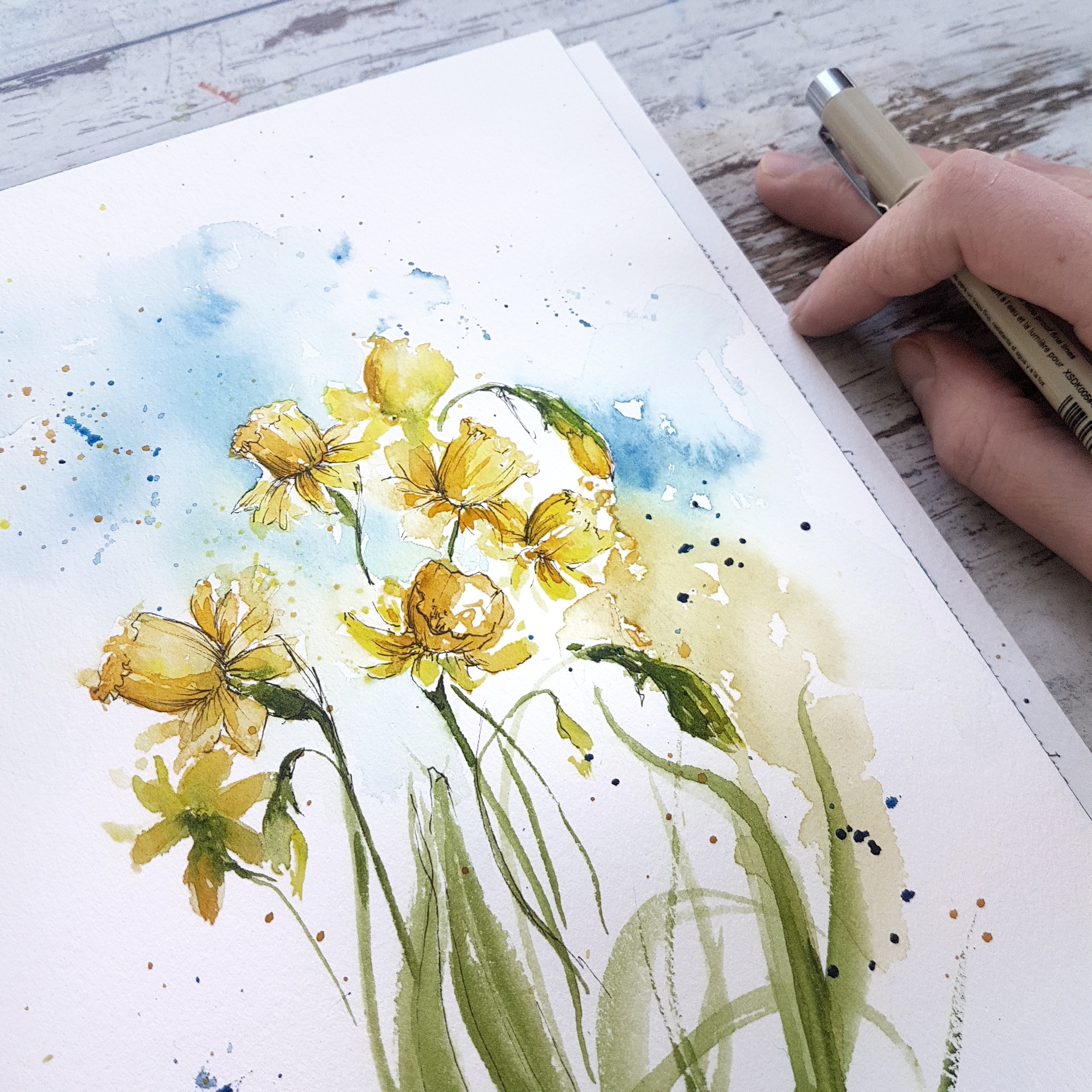 Mixing Fineliner and Loose Watercolor
The most important technique you learn in this small project is to mix Fineliner and loose watercolor to create a beautiful light and playful look. This style is perfect for spring and you can use it again and again with other flowers afterwards.
I'm a watercolorist from Denmark way up north. I live with my 2 kids, hubby and cats. I draw all my inspiration for painting from nature and my passion is to pass this on to others to spread joy and calm which is exactly what watercolor gives me.