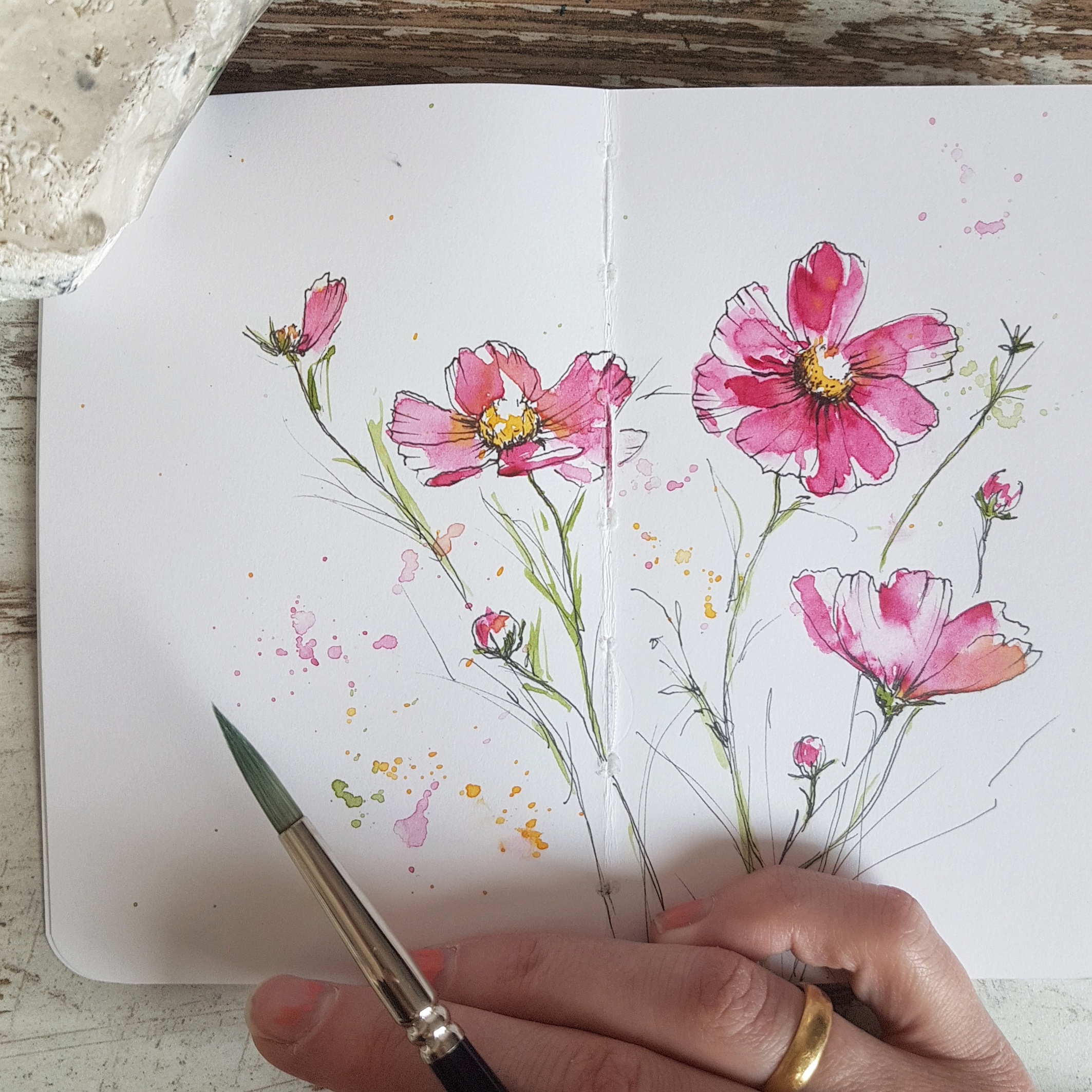 Do you dream of seeing the world as an artist? Maybe even create every day? That is wonderful!
Creating daily is actually not just a welcome confidence booster it is so much more. It can give you the tool to recharge after a busy day, a breathing space between chores.
And you need this. You can get this from knitting and meditation, but to be frank I think sketching is so much more fun!
The Artsy Mind club is here to help you in your journey. Not just guide you to yet another tutorial but actually showing you how to be mindful in your painting proces, activate your senses and devote yourself to the creative flow.



This is what you get in the Artsy Mind Club:
Access to replays from masterclasses and live events as long as you are a member
Monthly Masterclasses or paint alongs live on Zoom with replays uploaded to the lab
A closed facebook group with spontanious lives when I have something inspiring to share
Q&A's where you can ask questions all you need
You are also the first to know when I open up for new courses and products.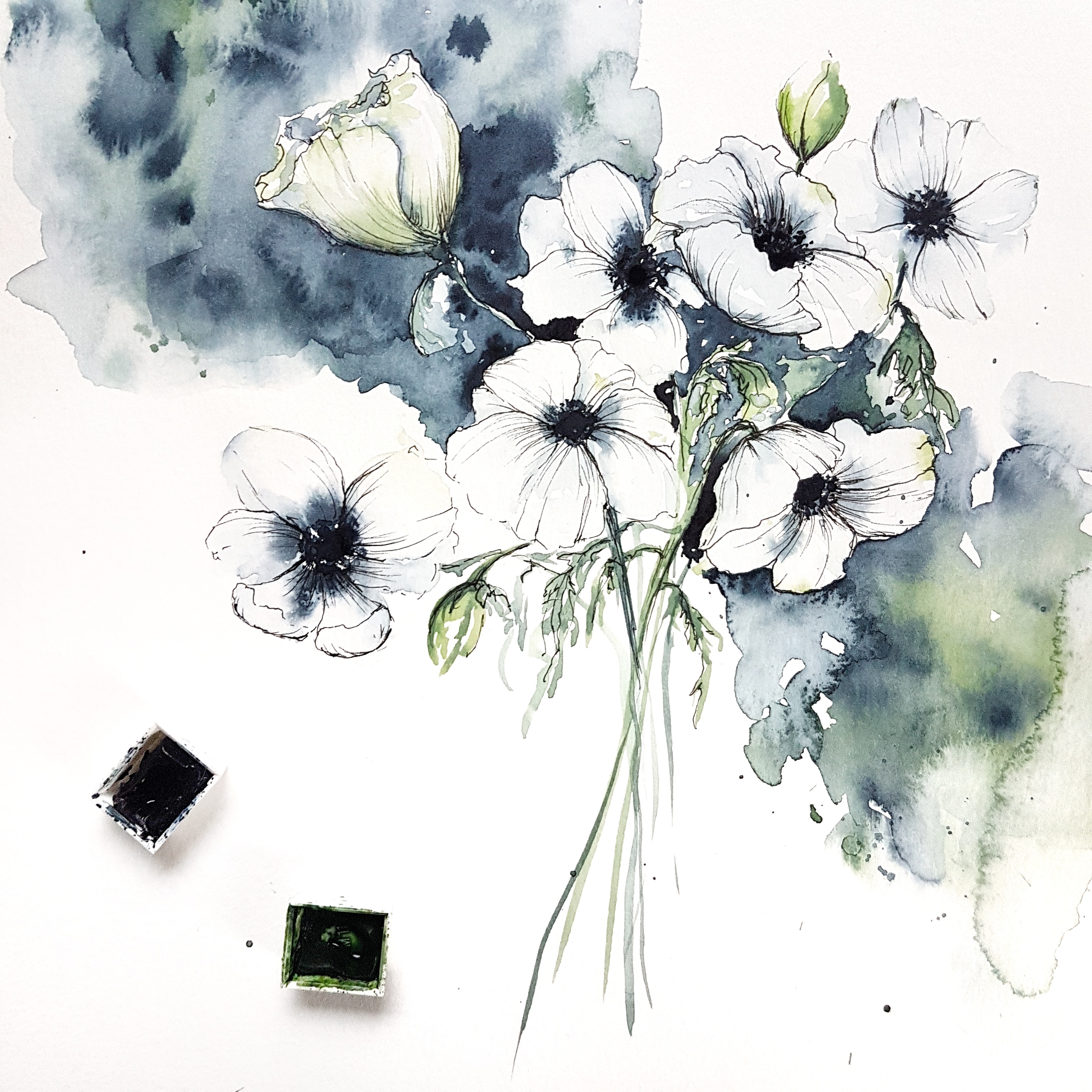 Courses included in the Artsy Mind Club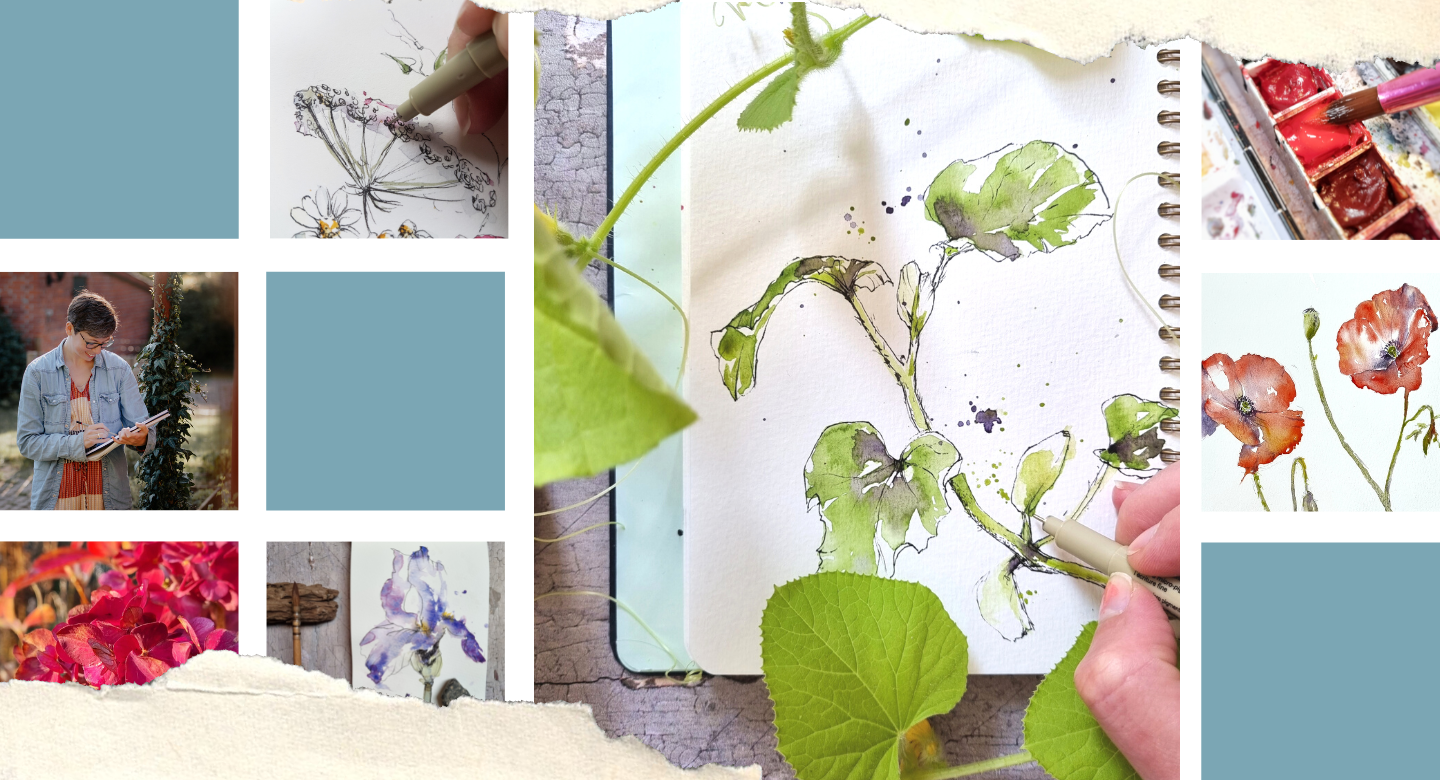 Colors in Nature
Masterclass about the many different colors in flowers, how they change over time and how you can capture them in line and wash.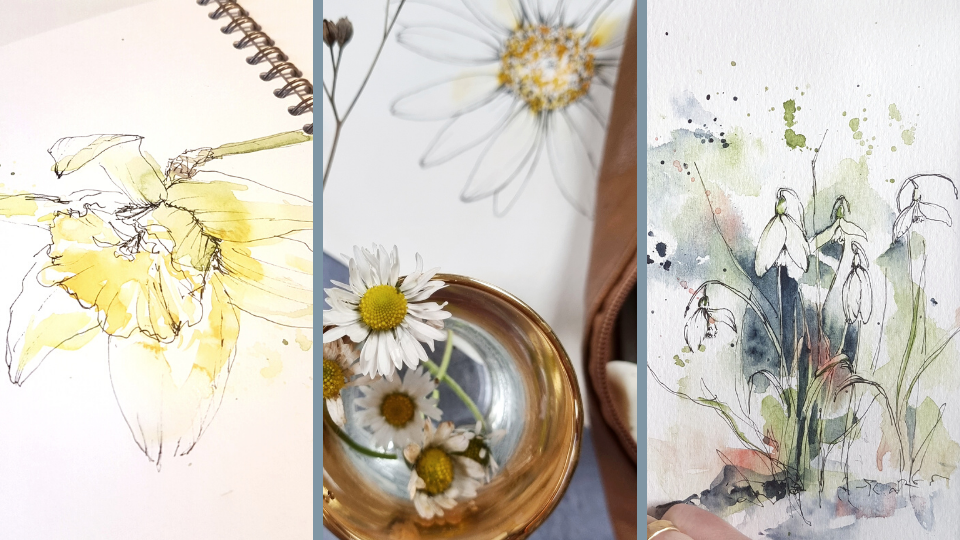 Spring Booster

Follow along with 5 videos dedicated to 5 spring blooms; Snowdrops, Sunflowers, Winter Agonites, Daffodils and Hyacinths.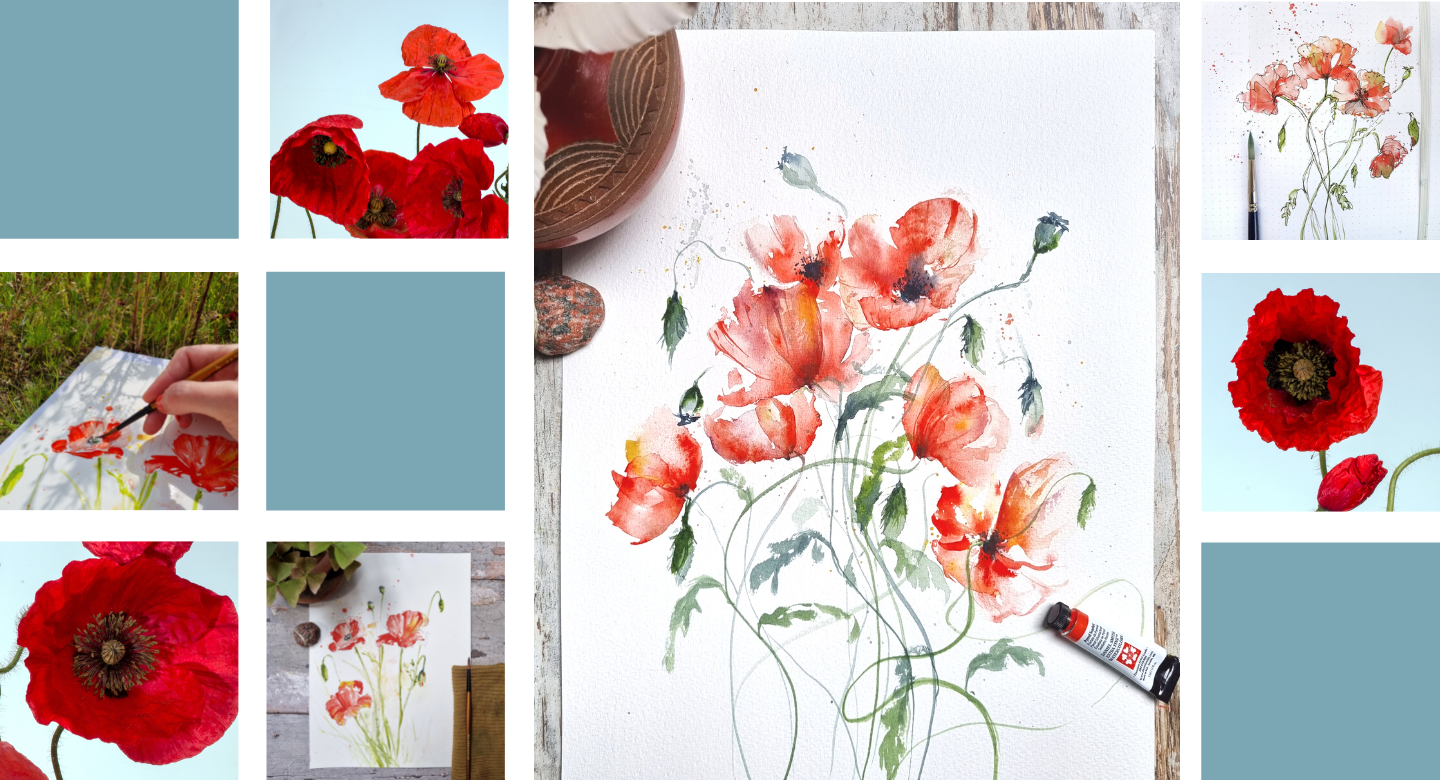 Poppy Paint along

Learn how to get your flowers moving and dancing when we paint poppies together in this paint along class.

On Sept 21st at 10am CEST you can join a Masterclass devoted to activating your visual senses and focusing on textures.
We are going to dive deep into looking at our subject and focusing on the many different textures we find in nature. I will show you how to notice all of this and how to translate it into your line and wash sketches.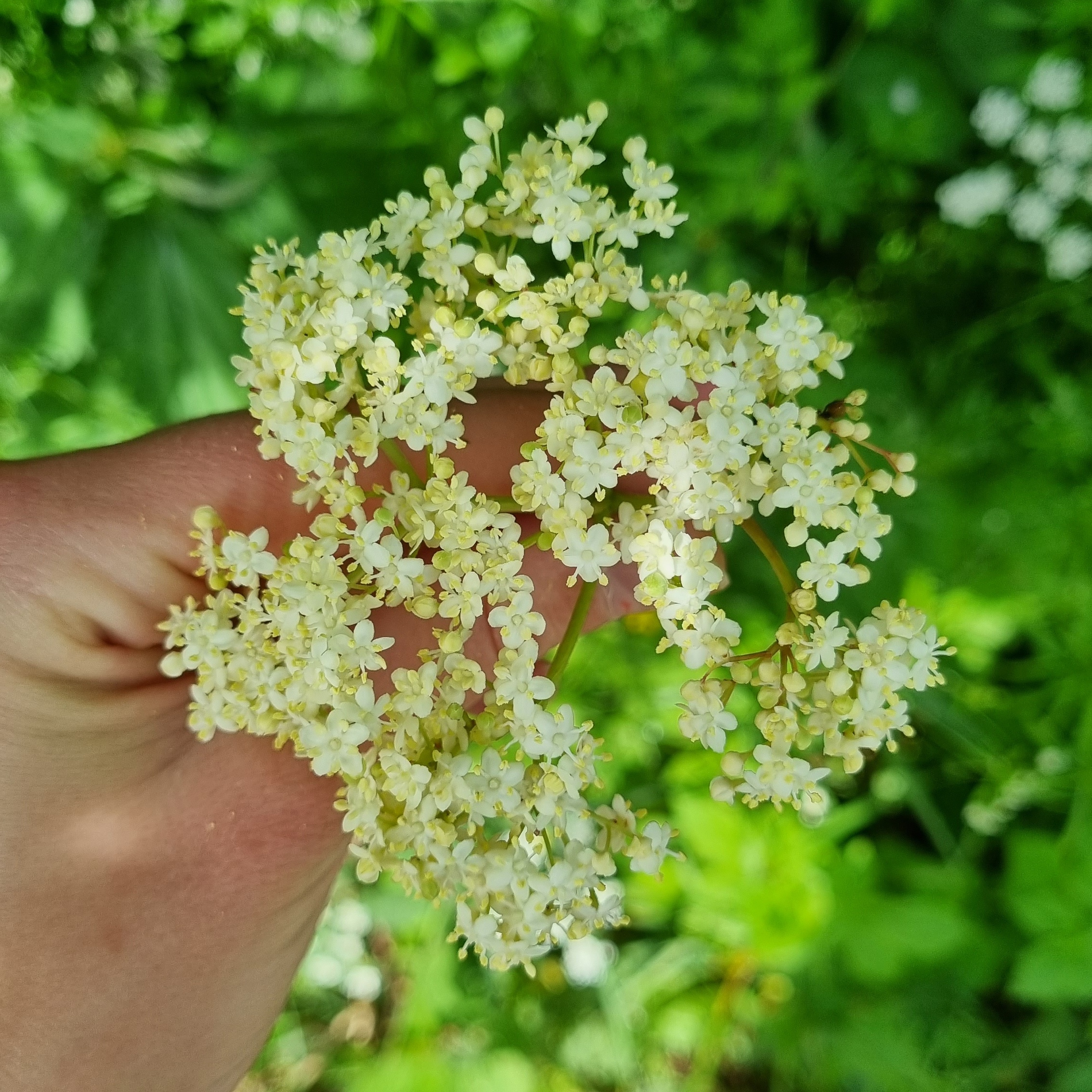 The Artsy Mind Club is perfect for you if:
You dream of taking your art to the next level. A level that is beyond Youtube videos and just following along. A level where you look at the world as an artist, where you create art with your senses and where you become more and more present and creative every day.
If that is your dream then The Club is made for you!

I am Camilla and I am thrilled to see you here! Sketching is such a big part of my life and with small children and a busy life I know how hard it can be to find the time, but I still do it. Every day. And it is soooo good!
It clears my mind so I can pick up toys, split up fights and even leaves me with energy after going the kids have been tucked in.
I absolutely love painting and sketching, and I am blessed to be able to share this passion with more than 60k incredible people all over the world on Social media and in my online classes. Also I have a book coming out in December 2022 about this very subject. Exciting times indeed!